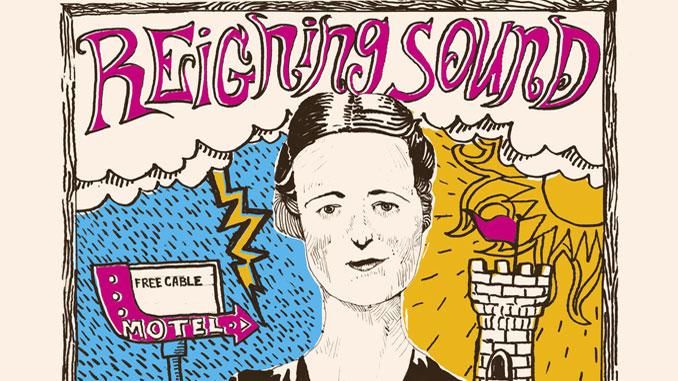 Superstitious people may say that Greg Cartwright's lucky stars must have been aligned when he was approached by the car company Toyota's US "Generation Y brand" Scion in 2011 to make a promotion record. All expenses paid. No strings attached. Correct stellar positions or not, this invitation was a good reason for Greg Cartwright to revive his dormant group Reigning Sound along with his ongoing song writing for The Parting Gifts.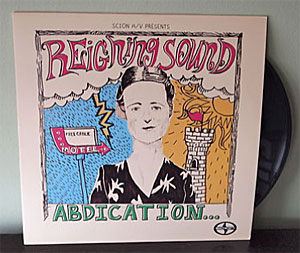 Another timely incident was that Dan Auerbach (who played guitar on The Parting Gifts album) wanted to test the capabilities of his new Nashville studio in order to prepare it for the upcoming Dr. John session [Locked Down, 2012]. Studio time as well as Dan Auerbach's production support included! Almost too good to be true.
Now Greg Cartwright just had to fill all vacancies in Reigning Sound. Fortunately, The Jay Vons were available and flown in from NYC to cut five songs in two days. (They have been true to Reigning Sound since then.) These tracks were coupled with three outtakes from the previous Reigning Sound album Love and Curses [2010; with Lance Wille on drums and Dave Gay on bass] to form the mini album Abdication…For Your Love – clocking in at 22 minutes.
When Abdication…For Your Love first was released in 2011, it came in a very limited promotion only edition. According to Popsike, copies at occasions consequently amounted to $ 100 +. Thankfully, Merge Records saw the potential in making Abdication…For Your Love known to a wider audience and re-released it in 2019, proving that Reigning Sound fans form a sustainable and substantial crowd.
PopMatters' Rod Waterman got it spot-on regarding Reigning Sound when he reviewed the reissue of Abdication…For Your Love:
Reigning Sound are the platonic ideal of a certain kind of band. They are the Zombies, Rockpile, Them, jangliest-era Byrds, and even the Stranglers, among others, all rolled into a perfectly tight, permanently prickly, and endlessly melodic bundle. Reigning Sound is the perfect engine.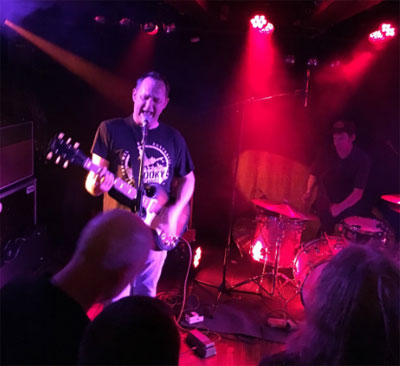 Well, I do not mind that if it is hard to pigeon-hole Reigning Sound since they disclose so many qualities that cut across several musical styles. One song excerpt from each of their studio albums – in chronologically order – is included below just to show the many adorable faces of Reigning Sound. Enjoy:
I'm So Thankful [Break Up… Break Down, 2001]
Time Bomb High School [Time Bomb High School, 2002]
I'll Cry [Too Much Guitar, 2004]
Find Me Now [Home For Orphans, 2005]
Stop And Think It Over [Dangerous Game, 2007; with Mary Weiss]
Call Me [Love And Curses, 2009]
Lying Girl [Abdication…For Your Love, 2011]
Falling Rain [Shattered, 2014]