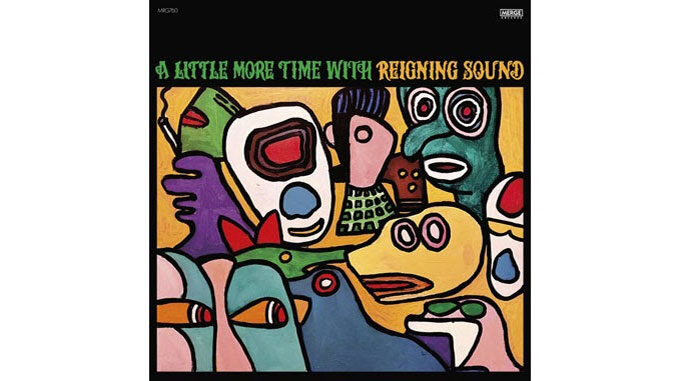 As Jeremy Scott, the bassist of Reigning Sound, commented a while ago on PopDiggers' announcement of Merge Records' re-issue of Abdication…For Your Love – Plus, Reigning Sound had an album underway – seven years after the last album (Shattered).
The original Memphis lineup seems to have gelled after Greg Cartwright called the band together for a promotional tour for the re-release of Home For Orphans (2005) last year. With the restrictions of the pandemic, this lineup became a better alternative to making this album with – instead of The Jay Vons up in New York City. Hence, we also get Alex Greene on keys and Greg Robertson on drums. This tight-knit combo is supported by Graham Winchester and guest appearances.
Greg Cartwright's songwriting ability never disappoints. As everyone initiated might expect, his songs oscillate between different styles, reflecting the spirit of Memphis as the # 1 melting pot of music. These styles mix and result in distinct, non-convoluted pop-orientated songs with clear hooks, which is Cartwright's trademark. A Little More Time is certainly no exception to this rule. And most importantly, this album oozes spontaneity and the ease that the joy of creating music together brings – perhaps enhanced by the fact that the album was recorded in just one week. Based on how the record sounds, it is not too far-fetched to associate with the effortlessness bands like New Rhythm & Blues Quintet and The Young Fresh Fellows makes music, and in fact also with the 1970s pub rock scene – which ought to interest even stubborn Anglophiles.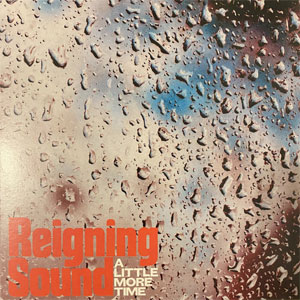 The opener, Let's Do It Again, immediately straightens out any possible question marks for what is to come. A Little More Time is picked as single, backed with the country tinged Lonely Ghost, which is not available on the album. A Little More Time is not short of rockers either, just listen to the only cover – Adam Faith's I Don't Need That Kind Of Lovin' (1965), showing if nothing else, the abyssal difference between the approaches of Reigning Sound and Cartwright's lo-fi emperors The Oblivians.
And this is only the first fourth of the album!