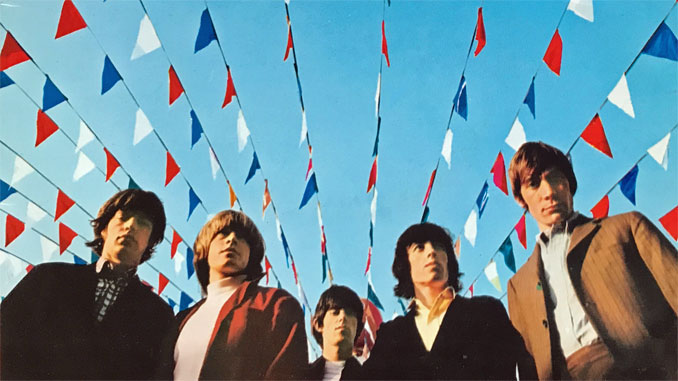 Some introductory words from the writer:
I've been a semi-professional writer from time to time for many years. I ran a music magazine in the early nineties and I've also written music books in Swedish. This is my second attempt to publish in English, after having written a very long article about Gene Clark from The Byrds. I was prepared to take this leap between languages, because Gene Clark deserved more than a Swedish article that would be available only to a restricted part of the music community. Even though I got substantial editing help from Peter – thanks ever so much! – I take full responsibility for potential idiosyncratic expressions.
I'm no expert on The Rolling Stones, so corrections and additions are most welcome since this is a difficult subject indeed. There are more than one version of some songs – one of them was often used as a demo to raise interest from record executives and artists. There are plenty of facts and dates anyway in the article, so I haven't digged that deep into all details. My priority is to present the songs and those who recorded them.
My main source is a session tracks appendix from Martin Elliot's book The Rolling Stones Complete Recording Sessions 1962–2012, but I've also used information from Nico Zentgraf's site.
Hans Olofsson
The purpose of this article is to once and for all eliminate the widespread misconception that Mick Jagger and Keith Richards were not prominent songwriters before they released The Last Time. Digging deeper into this issue reveals a situation that is quite opposite to what is generally considered to be true. Hang on!
The prevailing misdirected view has survived because Jagger–Richards' early attempts were mainly recorded by lesser-known artists, which consequently had low impact on the charts, in contrast to the artists who recorded material by Lennon–McCartney. But there are also several compositions that weren't released shortly after they had been recorded.
This article is based on the story behind these rather unknown songs, which together undeniably vindicate that their (hitherto overlooked) first peak of creativity took place between November 1963 and January 1965.
As a bonus, I will also cover the second creativity peak with original tunes that were recorded by other artists or put on the shelf – lasting from December 1965 to December 1966 – although we enter more known territory in this case.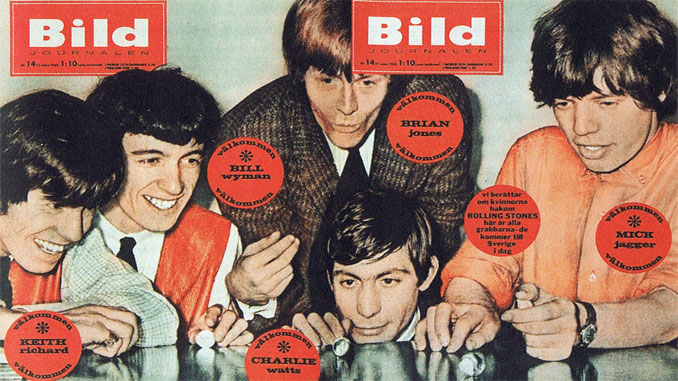 Jagger–Richards and The Rolling Stones' collective pseudonym Nanker Phelge (a.k.a. Nanker / Phelge) wrote and recorded an impressive string of about 40 songs between November 1963 and January 1965. In addition, there are a few very rare recordings and unconfirmed ones.
Mick's and Keith's songwriting skills were finally acknowledged when the single The Last Time / Play with Fire was released in February 1965. But at the same time their songwriting machinery ran out of steam during the coming months and only nine Jagger–Richards compositions were recorded between February and November 1965 – just a fraction compared to the first creativity peak.
Thus, in terms of productivity The Last Time was not the beginning of the duo's golden age. In that perspective, it is also somewhat ironic that The Last Time is incorrectly regarded by many as a true Mick and Keith original.
We have to wait until December 1965 for the next outburst of prolonged creativity, which culminated a year later (after having recorded around 40 of their own songs) with Let's Spend the Night Together and Ruby Tuesday as well as the album Between the Buttons.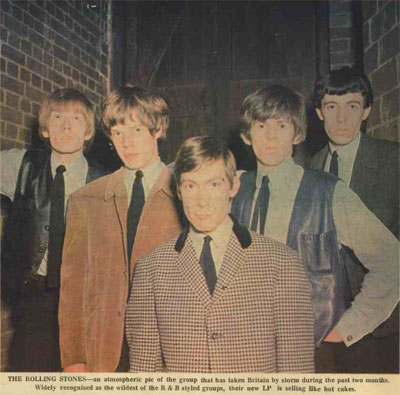 So what were the reasons behind this strange release schedule, where many good compositions never got the recognition they deserved? Well, after The Stones got their first number one hit in the UK, a fierce cover of The Valentinos It's All Over Now in the summer of 1964 and subsequently being launched with slogans like "Would you let your daughter marry a Rolling Stone?", there was a big pressure that they would continue to deliver in the same vein.
After the follower up – Howlin' Wolf's raw and uncompromising blues classic Little Red Rooster – also topped the British list, despite the fact that several people including their manager Andrew Loog Oldham warned them from releasing it as a single, The Stones obviously couldn't follow it up with a cute pop song. Moreover, Keith says in the autobiography Life that he and Mick would have been thrown out of the room by the other Stones if they insisted on making pop songs.
On the other hand, London Records made more brave decisions in the USA, where pop-oriented songs like Tell Me (You're Coming Back), Time Is On My Side, As Tears Go By and Mothers Little Helper were released on singles.
The first time The Rolling Stones recorded Jagger–Richards songs for other artists was on November 20–21, 1963, when a total of six were recorded.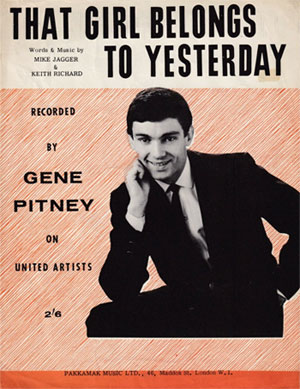 My Only Girl, soon to be given its official title, That Girl Belongs to Yesterday, sounds like a discarded Lennon–McCartney idea. The worst platitudes are admittedly avoided, but Mick sounds rather bland to say the least.
Anyway, in March 1964, That Girl Belongs to Yesterday became a big UK hit (#7), sung by one of the giants in the "dramatic pop ballads" genre, Gene Pitney.
Shortly after, the British trio The Starlings released That Girl Belongs to Yesterday on Embassy Records – a UK low budget label specializing in cover versions of current hits. More interesting in retrospect is a version by someone called Hal Prince, alias Ross McManus – the father of Elvis Costello!
It Should Be You is a different ballgame. Jagger launches a full frontal attack from the beginning. Yes, it sounds primitive and a bit undecided, but the classic line-up had only existed for about ten months. Anyone who knows their rhythm 'n' blues roots, and listens carefully, will notice some strange things going on, though.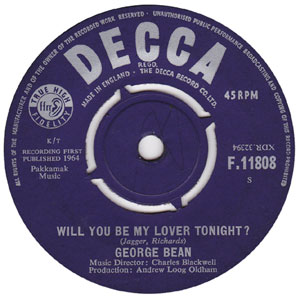 Andrew Loog Oldham managed to peddle It Should Be You. It was released by George Bean in January 1964 as the B-side of another Jagger–Richards song, which may have been recorded on the same day, Will You Be My Lover Tonight?.
Although Keith Richards tried to prove that pale Englishmen could describe misery just as good as his role models on the other side of the Atlantic, he and Mick still delivered regular pop tunes like Will You Be My Lover Tonight?, while their American counterparts described themselves as a "king bee" and "back door man". The Stones' attitude is OK with me, because I like catchy pop ditties.
Will You Be My Lover Tonight? stands out as a charming attempt to mix The Beatles with the girl group sound with echoes from this classic. Someone even manages to make the saxophone sound almost like a fuzz guitar! George Bean is a long forgotten artist, whose greatest merit is that he recorded the first Jagger–Richards product. Speaking of Bean: In the comment section on YouTube, someone claims that That Girl Belongs to Yesterday was first recorded by him, but his version was put on the shelf.
The next tune, Leave Me Alone, feels like making a dream order of soul food in Memphis, only to find yourself in Halifax being served moist fish & chips. But the energetic approach, emphasized by the "sixth Stone", Ian Stewart, on piano and Charlie Watts' drumming, saves Leave Me Alone from biting the dust. Compared with some of The Rolling Stones' official songs in the same genre from 1964, this is at least of the same quality.
The initial idea was that Doug Gibbons – managed by Andrew Loog Oldham and better known as Thane Russal – would record Leave Me Alone, but these plans were scrapped. (As a side note: Check out Gibbons' wild rendition of Security, which became a hit in Australia.)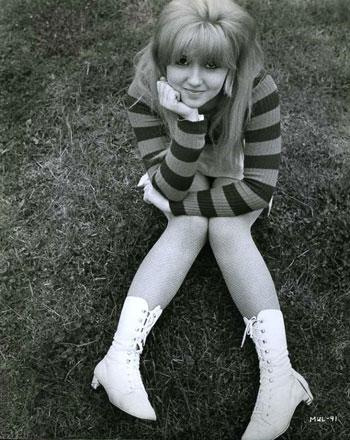 With Shang a Doo Lang, released by Adrienne Poster in March, 1964, it started to get interesting. Shang a Doo Lang absorbs some girl group clichés, but when you mix adolescence with enthusiasm, chances are that the result becomes a high-powered fusion. However, I am sure neither Mick nor Keith agree …
Adrienne Poster (later Posta) was only fourteen years old when she recorded Shang a Doo Lang. Later she became an actress and often appeared on both film and television during the sixties and seventies.
Speaking of pop, blues purist Keith Richards probably wants to ignore the fact that he is co-composer of So Much in Love – first issued by another of Andrew Loog Oldham's protégés, The Mighty Avengers, and a minor hit for them in November 1964.
So Much in Love was a boost compared to the Glimmer Twins' previous attempts nevertheless. The Mighty Avengers' version is slightly better than Ian & The Zodiacs' attempt (May, 1965; not released in the UK). The Herd probably made the best sixties version (February, 1966), although Peter Frampton hadn't joined them yet.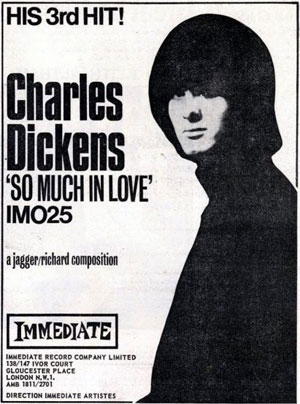 You can also regard So Much in Love as a sing-a-long tune, or maybe not … Charles Dickens' version landed in the record stores a week before The Herd's. He was actually David Anthony, who previously had had a minor hit with the bittersweet and adorable That's the Way Love Goes.
Other artists that recorded So Much in Love were the Australian singers Johnny Chester (1965), Ian Crawford (May, 1965) and finally the Danish group The Hitmakers (March, 1967).
In his book Keith Richards belittled their early songwriting capabilities, including So Much in Love. Regardless, some of their early attempts to write blues and rhythm 'n' blues songs fall flat to the ground, according to me, but they were nonetheless included as B-sides and on The Rolling Stones' first albums and EP:s.
Sure I Do – written and sung by Brian Jones – was recorded at the same sessions. By the way, there's an interesting discussion about Jones and his few compositions. According to the writer, there was an acetate of Sure I Do hanging on the wall of Bill Wyman's Sticky Fingers restaurant in London while it was still open.
There's also an unconfirmed song mentioned from the same session; With a Song in My Heart.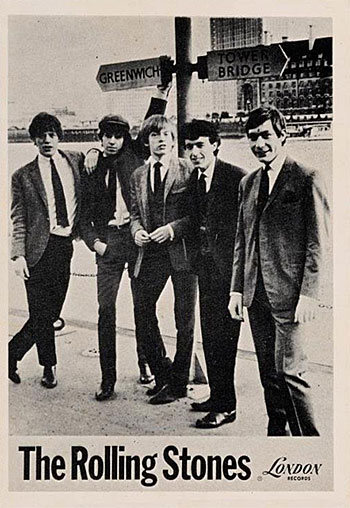 The reason why I have not linked The Stones' original demo versions is that they have only survived in the form of short or very short excerpts with poor sound, as far as I know; sometimes referred to as "Pop-Fudder Medley". This applies to Will You Be My Lover Tonight?, Shang a Doo Lang and So Much in Love. (I'll return to this subject later.)
After finishing a tour in England some weeks later, on December 7, Jagger–Richards were ready for another studio visit, but this time without Bill Wyman and Charlie Watts.
A couple of months earlier, John Lennon and Paul McCartney had generously handed over I Wanna Be Your Man to their future rivals. Now Mick Jagger and Keith Richards wanted to reciprocate the service and at the same time show off their songwriting talents.
The result was Give Me Your Hand (or "Hold Your Hand", as it was initially called). A rumour says that The Beatles promised to record Give Me Your Hand if The Rolling Stones in return taped One After 909 (which could have been written as early as 1957, although it didn't officially appear until 1970 on the Let It Be album).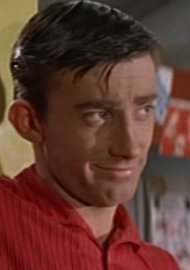 A young man named Teddy Green was chosen – or rather designated – to record Give Me Your Hand. Teddy Green had a cameo in Cliff Richard's movies The Young Ones and Summer Holiday and would later become best known as a choreographer.
With the exception of the short solo, where a raving guitar and some unrefined brass manage to delay the execution, Give Me Your Hand is most likely one of the ghastliest Jagger–Richards songs ever. Luckily, it was covered by the cloak of charity in March 1964, as the single sank without any trace.
The second number recorded was When a Boy Meets a Girl. Judging from the surviving 22 seconds, it is another mundane and safe side pop effort, but The Stones obviously don't release songs called "When a Boy Meets a Girl". Another source claims that the title is "When a Girl Loves a Boy", but Mick Jagger sings "When a boy meets (or maybe "needs") a girl".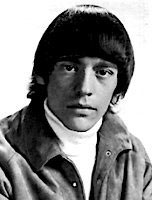 Although the next song, You Must Be the One, staggers in no man's land in the original version by the Irish group The Greenbeats (November, 1964), it got a successful complete renovation when Tommy Vance & The Checkmates had a crack at it in September 1966. (Vance later become a quite well-known discjockey.) In April 1967, the American singer Hamilton Walker more or less copied the arrangement on Vance's recording.
Give Me Your Hand, When a Boy Meets a Girl and You Must Be the One have only survived as part of the earlier mentioned "Pop-Fudder Medley" (a couple of the songs in this "medley" are less than ten seconds long), which lasts a little more than two and a half minutes and includes: You've Just Made My Day (described later), I'm Relyin' On You (a.k.a. Funny Guy) (described later), You Must Be the One, So Much in Love, Give Me Your Hand, Shang a Doo Lang, When a Boy Meets a Girl, We Were Falling in Love (a.k.a. Waving Hair) (described later, but there is actually a complete version of this song) and Will You Be My Lover Tonight?.
A Japanese bootleg from 1982 [Collector's Series] contains this medley except Will You Be My Lover Tonight?. The reason I mention this, is that it's supposed to include a nine second long excerpt; No One Knows.
From this recording session, there are also two versions of I Want You to Know, written and sung by Brian Jones. An acetate of one of the versions is believed to have been auctioned off in 1991.
A new year was dawning. A year when The Rolling Stones would do more than 250 gigs during the first six months, even though they quite often performed twice at the same venue and rarely performed more than 45 minutes. With recordings, as well as radio and TV shows, their schedule was, to say the least, full.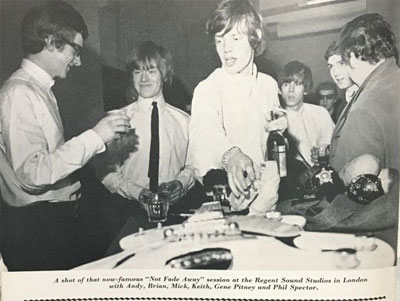 On January 13, 1964 (according to Nico Zentgraf), another studio visit was scheduled. The first number is one of the more odd events; the jazz and blues inspired instrumental Oh, I Do Like to See Me On the 'B' Side, written by the unusual constellation Andrew Loog Oldham, Charlie Watts and Bill Wyman and issued on a single three months later as The Andrew Oldham Orchestra.
Recordings of odd, or maybe even weird, material continued on February 4, when The Stones and Phil Spector went berserk in the studio on Andrew's Blues, or maybe I should have written Now I've Got a Witness. Despite the relaxed setting, the result is still quite enjoyable, and I actually prefer this track to some of the official efforts from the same year.
On piano we find no less than Gene Pitney; Phil Spector plays the maracas and both sing background with Allan Clarke and Graham Nash from The Hollies.
The guys apparently had so much fun that they repeated the formula on the instrumental Spector and Pitney Came Too, or Aftermath, which became the title when Andrew Loog Oldham registered the composition at the music publisher. Both songs are credited to Nanker Phelge and Phil Spector.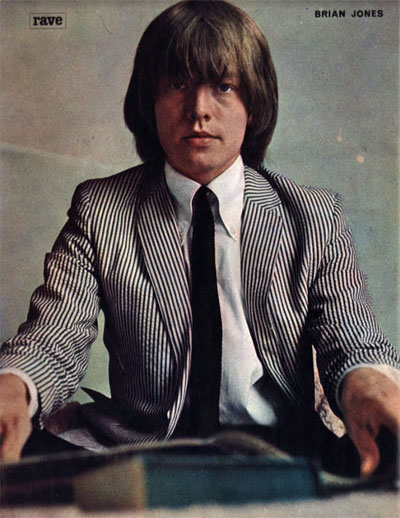 Two days later Brian Jones received his 25 seconds of fame as a composer – and a short career in the advertising business. He's written the segment Rice Krispies (Wake Up in the Morning) – a commercial for Kellogg's – with J. Walter Thompson from the advertising agency who ran the campaign. Others say Jones took credit for the music, just because he had arranged the deal. Maybe the correct songwriters should have been Thompson–Nanker Phelge.
During these 25 seconds, we still get some decent rhythm 'n' blues, and I would have liked to hear a complete composition from the short piece. There are two variants; an animated feature and a version, which begins with a short sequence from the TV show Juke Box Jury.
If some readers think that I dismiss Brian Jones by writing "25 seconds of fame as a composer", there have been rumours about his writing credits considering at least one of their famous songs.
A week later, on February 13, a new era began. With the exception of a few decent pop and rhythm 'n' blues efforts, Some Things Just Stick in Your Mind (there was also a backing track of it called "I Know") is, in my opinion, the first really successful track with a typical Rolling Stones' sound.
Some Things Just Stick in Your Mind is ahead of its time and timeless, with a tailor-made sound fitted for their albums – maybe even from the late sixties and early seventies albums. Legendary studio guitarist Big Jim Sullivan was invited to give a helping hand. (By the way, it was only Mick Jagger and Keith Richards who attended all the sessions.)
The second and most common version mentioned above, with pedal steel, is also called the "Metamorphosis Version", because it appears on the 1975 album of the same name. The first version lacks pedal steel.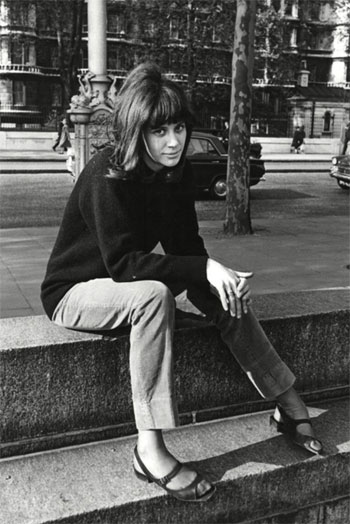 However, it took more than a year for other artists to release Some Things Just Stick in Your Mind. First in line, in late April or in early May 1965, was the American duo Dick and Dee Dee, followed shortly after by the mythical English folk singer Vashti (Bunyan). But none of them managed to mediate the qualities of the song.
Most surprising is a Swedish release in December 1968, delivered by Michael. The production, with fuzz guitar and inventive brass arrangement, adds qualities, even if Michael's voice struggles to be heard.
Stones also recorded two versions of Try a Little Harder. Most common is the recording, later found on Metamorphosis.
Try a Little Harder lacks any actual verse, chorus or bridge and in normal cases would have been dismissed as a bad day at work. But some music is not possible to analyze, either in musical or commercial terms, because every now and then there are ingredients – such as a live echo and a fascinating wall of sound in this case – which create a functioning whole. This doesn't mean that Try a Little Harder gives me a boost. Once again, I just think the song is better than the majority of their own officially released compositions from 1964.
During March 8–14, Jagger and Richards recorded another bunch of songs. (The other members didn't participate this time.)
Some Things Just Stick in Your Mind in all honour, but now the duo took another step in their progress as writers. They taped a demo of a number called "As Time Go By". A rumour says that Andrew Loog Oldham changed the title from "time" to "tears" and as the cunning manager he secured credit as one of the songwriters.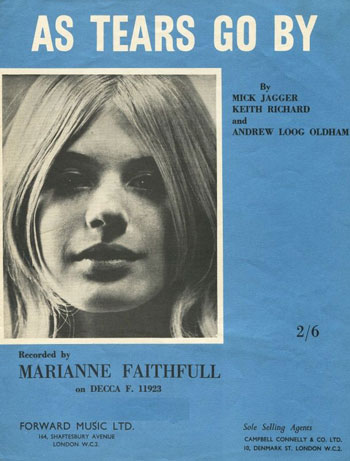 Honestly, I've never appreciated The Stones' 1966 version of As Tears Go By. It was really a brave choice to issue something more elaborate and innovative than their usual stuff. And yes, it is very good craftsmanship, but something is still missing. Instead, I prefer the appealing original by Marianne Faithfull from June 1964.
Still, none of them delivers the alluring demo setting. It's very unusual to find Mick Jagger being totally exposed – fragile and intimate. It is like he's in the same room and just singing to me and no one else. Although Keith Richards was in the studio, it's most likely Big Jim Sullivan who plays guitar, while another studio musician, Eric Ford, is on bass. Nico Zentgraf writes that Mick, Keith & Co taped two more versions of As Tears Go By the same day.
I've found approximately 25 different versions of As Tears Go By from the sixties, released by artists from around ten countries and recorded in at least seven different languages. Most well-known artists are Pat Boone, Nancy Sinatra and the French star Richard Anthony.
This date is very interesting for more than one reason. In 2016, a friend of a former studio engineer found something spectacular. Far most interesting on the unearthed tape was No One Loves You More Than Me, recorded the same day as As Time Goes By, but no one thought it had survived. We are only able to hear a 26 second long snippet, although the uploader on YouTube "has been creative". However, there could be a longer version as well.
Like some of their previous attempts, I have an ambivalent attitude towards No One Loves You More Than Me. On one hand, you get the impression that an unaccomplished combo somehow got lost in the studio, but on the other hand No One Loves You More Than Me is loaded with energy and high spirit, which makes it a rather appealing creation in the end. You can't help but laugh and think that Mick could just as easily have sung "I want to hold your hand" when he sings the title.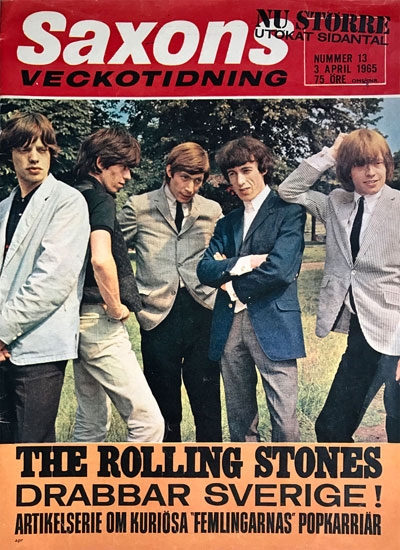 No One Knows and Come and Dance with Me are also listed on this date. Someone tried to sell an acetate of Come and Dance with Me in 1991 for £4,000.
The next studio session, on May 19, wasn't exactly a noteworthy day in the history of The Rolling Stones, because the only thing being noted is that former Shadows bassist Jet Harris may have recorded an instrumental composition by Bill Wyman and Andrew Loog Oldham.
June 10, turned out to be a milestone, though, because it was when the group made their first studio visit outside England – at Chess Studios in Chicago.
They taped four covers, including the upcoming single It's All Over Now, plus the instrumental Stewed and Keefed (Brian's Blues) (written by Nanker Phelge), with original member Ian Stewart on piano. To be honest, the song could as well have been called Deep Feeling. There's also an unconfirmed recording entitled "Up-Tempo Instrumental", written by Nanker Phelge.
After the return from their first American tour, which was a minor failure since the audience wasn't ready for the punks from London (The Stones hadn't yet any big hits in the US either), a new session awaited.
One of the compositions taped sometime between June 24 and 26 was the blues influenced You've Just Made My Day. Only a 37 second long segment (also from the "Pop-Fudder Medley") exists, but the song has its moments nevertheless.
Thereafter, the members took leave from studio work, except for a short visit in July, only to return on August 31 (held until September 4). This would prove to be one of the most fruitful visits.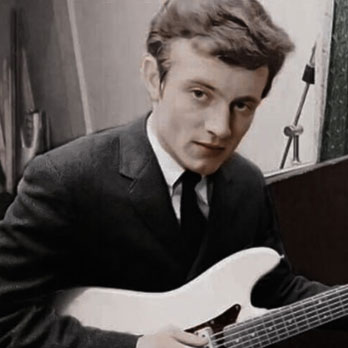 Presumably, Mick Jagger and Keith Richards were the only Stones who contributed to the recordings. On the other hand, we find an impressive guest list of musicians, although these celebrities hadn't become famous yet; Big Jim Sullivan, John McLaughlin, Jimmy Page (guitar and bass), John Paul Jones (bass and arranger) and drummer Andy White (who played on The Beatles debut single Love Me Do).
Two versions of the affable pop song Blue Turns to Grey were taped. The first version is a demo, intended for Dick and DeeDee and The Mighty Avengers. The second version – the "Necrophilia Version" (named after a withdrawn album from 1972, which later became a bootleg) – differs by the added harmonies.
The official version wasn't recorded until September 1965, though, and released in December on the US album December's Children (And Everybody's). At BMI, Keith Richards and Andrew Loog Oldham are credited as writers, but in other contexts Jagger–Richards get the credits.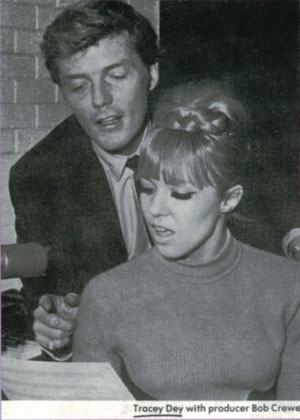 It took several months before the buyers could get a hold of a copy. First in line, in January 1965, was American songstress Tracey Dey, who previously had a few minor US hits.
A month later The Mighty Avengers once again gained confidence in releasing a composition by Jagger–Richards.
In late April, or in early May, the song was released with Dick and DeeDee as the B-side to Some Things Just Stick in Your Mind – using a slightly different title; When Blue Turns to Grey.
None of the versions reached the charts, though.
But then Cliff Richard & The Shadows finally managed to take Blue Turns to Grey to the charts in the spring of 1966. Richard does an unexpectedly rough version, though his smooth voice is better suited to softer pop songs.
There are (at least) five more versions of Blue Turns to Grey from the sixties; The Epics (April, 1966), Don & The Goodtimes (May, 1966), the Danish group The Scarlets (May, 1966), Hole in the Wall (December, 1967) and the Indonesian band The Timebreakers (probably 1967 or 1968). Of these, Don & The Goodtimes' version comes out as the winner.
The next recording during these hectic days was two takes of Each and Every Day. This is the second attempt, also found on Metamorphosis. I can imagine that Each and Every Day is not a favourite of all fans of The Stones, being used to hardline material instead of dramatic pop ballads. Personally, I think it's an endeavoring and thriving creation, tailor-made for Mick Jagger.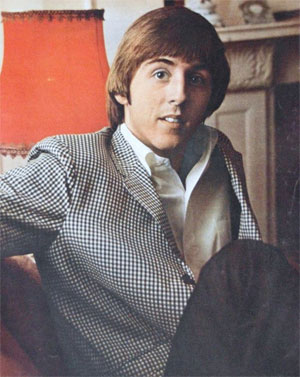 Each and Every Day was intended for Bobby Jameson, whose recording reached the market in November 1964. Among the comments below the song are the deceased Bobby Jamesons' (he died on May 24, 2015), which feels a little eerie. The clip has also been uploaded on his channel.
Jameson, whose troubled career is worth a separate article, is best known for the folk album Songs of Protest and Anti-Protest, under the pseudonym Chris Lucey.
Jameson wasn't the only act that tackled Each and Every Day. This version by Thee from May 1965, has a better production that improves the recording quality, although Jameson's passion is lacking.
Swedish singer Michael once again covered an unknown Jagger and Richards song, using an ambitious arrangement, but Michael sings as if he is in the gym and not in the recording studio.
However, The Glimmer Twins were far from finished. (Walkin' Thru the) Sleepy City sounds like a more varied and polished version of the aforementioned Try a Little Harder, but the cornerstone of (Walkin' Thru the) Sleepy City is more solid. I'm also surprised that Mick sounds so vulnerable; as if he was sitting on the train to London in 1961 on his way to study at the London School of Economics, with his mother's lunch pack next to him.
There are two versions of (Walkin' Thru the) Sleepy City. The one above appeared on Metamorphosis, while the other delivers more guitar and background vocals.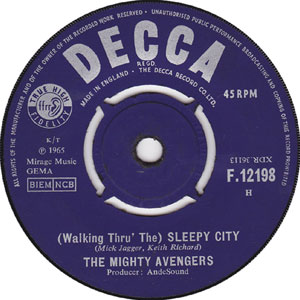 The Mighty Avengers got the honour of being offered another composition by Jagger and Richards, but their version is less good. The single was released in July 1965 and would become The Mighty Avengers' farewell under this name. However, parts of the group resurfaced during the seventies as Jigsaw and would get a big hit in 1975 with Sky High.
Three of the eight tracks The Mighty Avengers ever recorded are written by the famous couple. Noteworthy is also that the B-side of (Walkin' Thru the) Sleepy City – the instrumental Sir Edward and Lady Jane – is written by Andrew Loog Oldham (he's also a co-writer on Sometimes They Say).
On top of all that, Mick Jagger and Keith Richards also managed to write the tasty, waltz inspired ballad We're Wastin' Time, including one of their better bridges as the icing on the cake. Like so many other songs, two versions exist. The second, also on Metamorphosis, differs from the first by adding pedal steel and violin. According to Martin Elliot, this recording could have taken place somewhere between July 1 and 10.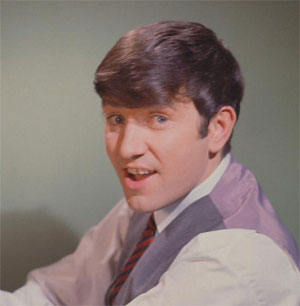 The demo was intended for the famous host and comedian Jimmy Tarbuck, who recorded and released it in October 1965 as "Wastin' Time".
Barely a month later, on September 28–29, the members taped another number that deserved a much better fate, We Were Falling in Love (a.k.a.) Waving Hair. Although the song has a slightly eccentric production, where the rhythm instruments have overtaken the studio, there's still a really good pop tune trying to come out of the closet. We Were Falling in Love could have resulted into something striking, if more time had been spent on the production.
The intention was that Lorraine Child, who had recently made her debut with the single You co-written by Loog Oldham, would record We Were Falling in Love. It never happened.
The Stones tried I'm Relyin' On You as well, also known as Funny Guy. Since there's only a 25 second long segment with poor audio (from the "Pop-Fudder Medley"), it's difficult to assess the song. However, the foundation is quite similar to Time Is On My Side.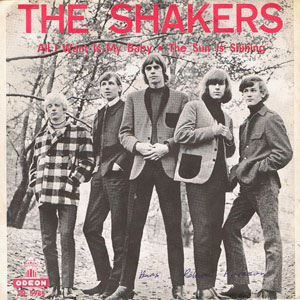 I mentioned Bobby Jameson and his recording of Each and Every Day before. The A-side on the same single is the "oscillating" All I Want Is My Baby, written by Keith Richards and Andrew Loog Oldham, with Jimmy Page on guitar. Yes, All I Want Is My Baby moves repeatedly from one position to another and goes back again, resulting in a quite intriguing piece.
The single was released in November 1964, a few months before The Rockin' Berries recorded an inferior version. But the winner was the Swedish group The Shakers, who got a decent domestic hit in April 1966. (The group released a second version of All I Want Is My Baby the year after.)
On November 8 another historic event took place, because one of the numbers being taped was Bill Wyman's Goodbye Girl (a.k.a. Get Back to the One You Love). To be honest, it's a rather colourless mixture of rhythm 'n' blues and garage rock. On the positive side, we get a menacing guitar solo and ranting vocals from Mick Jagger.
The only lost contribution during the first eleven months of 1965 is a tune with the somewhat dubious title, I'd Much Rather Be with the Boys. This time again, there are more than one version, but the first is only a demo.
The song was taped at some point between February 24 and 28, but I allow myself to be a little creative as it may have been written as early as in January. It could be true, because the first official version with the Manchester group The Toggery Five turned up just two days later, and then it must have been recorded before The Stones' version. The Toggery Fives' singer Frank Renshaw sounds a bit like a testy Mick Jagger.
Those who listen carefully will notice some slight change in the lyrics. While Mick Jagger sings "Here I am, all alone, and all dressed up to kill, 'cause I'd much rather be with the boys than be with you", Frank Renshaw is a little more "diplomatic": "Here I am, out with you, all dressed up to kill, but I'd rather be out with the boys than out with you." Maybe it was an attempt to avoid homoerotic implications …
Another reason why I chose to include the song is that it ends the stream of donations which took off in November 1963.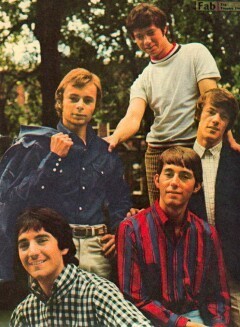 Although I'd Much Rather Be with the Boys is one of Keith's better offerings, he has dismissed it as a rip-off of The Crystals' He's a Rebel. The song is credited to him and Andrew Loog Oldham. However, others claim that Loog Oldham wasn't involved. The second version of I'd Much Rather Be with the Boys was also included on Metamorphosis.
An interesting pop-historical reference is that The Toggery Five was offered to record a number which Gene Pitney had given the members (Pitney hadn't written it, though). They entered the studio, whereupon another band from Manchester heard about it and rushed to the studio. The visit resulted in.
Unsurprisingly, it didn't take more than some weeks before an answering song to I'd Much Rather Be with the Boys entered the scene. The year before, Donna Lynn had received a small hit in the US with one of many Beatles tributes, which popped up in the wake of The Fab Four's giant breakthrough in the States.
Having made an interesting discovery in connection with this article, it is inevitable to make an exception from the rule of only mention songs from the sixties, because here comes a version from 2016 with a legendary artist!
Thus, I choose to end the main subject of this article – the unknown creativity peak from November 1963 to January 1965 – since the offerings basically ceased after I'd Much Rather Be with the Boys. Of course there are some compositions taped in the coming years that were never released during the sixties, but on the other hand there are also several short or long instrumentals with "titles" like "Blues 3" and "Title 5", which feel more like jam sessions.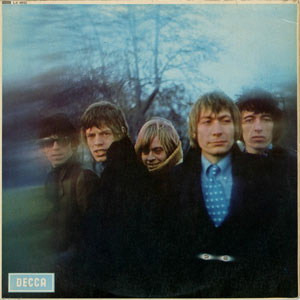 My fascination with The Rolling Stones also started to wane after the album Between the Buttons, which is another reason to end this subject. I am very aware that to many fans the most rewarding period was initiated with Jumpin' Jack Flash and the album Beggars Banquet, but it's a long and complicated discussion.
However, as a bonus mentioned in the beginning, I'll present the songs being recorded during the latter part of 1965 and in 1966 but never being released during the sixties. This is to further emphasize that an era ended with Between the Buttons, although it may be more correct to draw a dividing line between their psychedelic album Their Satanic Majesties Request and the harder Jumpin' Jack Flash.
On September 6, 1965, they taped the intimate but yet quite anonymous blues number Looking Tired.
We have to wait another three months for some new stuff from Jagger–Richards. But that was the blast-off to a journey through one of the most flourishing periods in pop history, which didn't end until December 13, 1966. Yes, during these twelve months they recorded some 40 of their own compositions – and I'd say that more than 30 of them will do anytime.
Starting on December 8 at RCA Studios in Hollywood, they recorded the amazing Ride On Baby and the pleasant pop ditty Sittin' On a Fence. At the same time, the sessions for the album Aftermath commenced.
It's a real mystery and a shame that Ride On Baby wasn't released – it should definitely have been included on Aftermath. Instead, the buyers had to wait until June 1967, when the two compositions turned up on The Stones' American compilation Flowers. Sittin' On a Fence was admittedly included on the English compilation Through the Past, Darkly (Big Hits Vol. 2), issued in September 1969, but I felt the song should be included in this article anyway.
In October 1966 Chris Farlowe's version of Ride On Baby entered the market.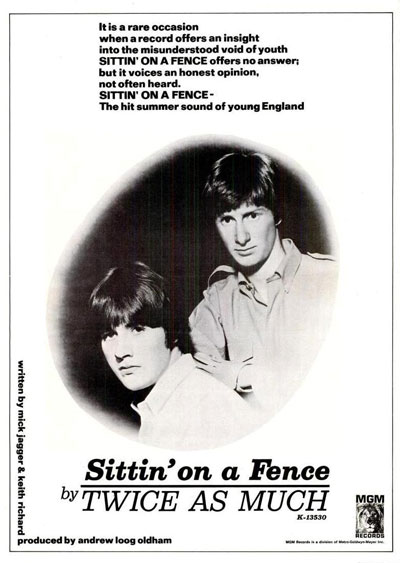 Speaking of Aftermath, Farlowe presented one of the better tracks, Think, to the buyers about three months before the album was released.
English duo, as well as Andrew Loog Oldham's protégés Twice As Much, issued their version of Sittin' On a Fence in May 1966, which became a minor hit.
On August 3 the same year, the sessions that would lead to Between the Buttons began, where the members also laid the groundwork to Get Yourself Together (a.k.a. I Can See It / Can't Believe). This raw and ruthless attempt would have lightened up Between the Buttons, using a better production.
There are also a few unverified instrumentals; Godzi I, Panama Powder Room and Ya Bask Blues.
The musicians didn't get any rest, because they also taped the instrumental Hear It (which had the working title "It's Been Quiet Here at Home") on August 31. Of course, it's difficult to judge the song's potential based on an instrumental track, but the circus atmosphere proves that someone was keen to experiment.
There are two versions of Hear It which differs in length. There are also different opinions concerning the credits. I've seen Jagger–Richards, Richards–(Brian) Jones and Richards–Oldham suggested as composers.
The recordings preferably continued between November 8 and December 6. According to Nico Zentgraf, they recorded a second and even better version (I think it's the second version) of Get Yourself Together, where the raging sound transforms it into a really good and funky floor filler.
As a footnote, I should mention that Get Yourself Together was officially released in 1994 by The Chesterfield Kings, using the title Can't Believe It. I don't have to mention that lead singer Greg Prevost is a very dedicated fan of The Stones …
During the November sessions Jagger–Richards delivered more tunes that didn't end up on the album. If You Let Me, which should also have enhanced Between the Buttons or later albums, is a little gem (it was included on Metamorphosis). However, when reading about Metamorphosis on Wikipedia, it says: "Recorded on 6–9 March 1966 during sessions for Aftermath", but allow me to be somewhat doubtful.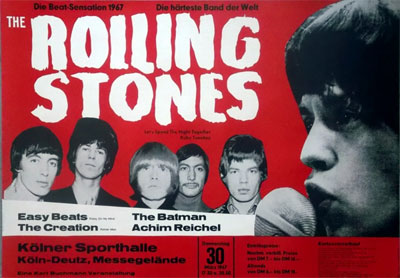 Sometimes Happy, Sometimes Blue isn't such an unknown title as it may seem at first sight, because it's an early version of Dandelion (the B-side of We Love You, released in August, 1967).
English Summer, which was recorded in two versions, is described as "catchy". That is as good a reason as any to want to hear it, not least considering there's probably an unreleased recording with Marianne Faithfull.
There are a couple of unverified instrumentals from these sessions too; Avante Garde Up and Godzi II.
The last, "lost" composition from these sessions could be All Part of the Act, although the two sources I've used haven't mentioned the song.
The enormous creativity, which started in November 1963 and reached its zenith three years later, puts an end to this article. According to me, the forgotten period from November 1963 to January 1965 was their second most creative period, next to the December 1965–December 1966 explosion of compositions, although many reckon that The Rolling Stones reached their creative peak during 1970–1971 (when the albums Sticky Fingers and Exile On Main Street were recorded, plus a number of other songs).
The Rolling Stones continued being creative during the next four–five years, but really good ideas didn't materialize that frequently anymore. But it is a very personal statement, just like The Glimmer Twins wrote many good songs before The Last Time entered the scene.