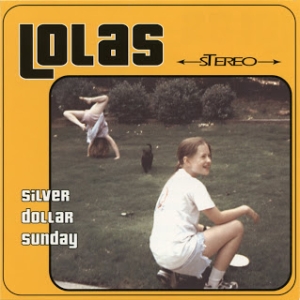 Simply put, Silver Dollar Sunday is an irresistible album !!!
There's a whole bunch of audio-traps that are really impossible all to avoid, and after a couple of minutes, you'll find yourselves consciously giving up to the unmerciful attack of the alternate buzzing and jangly guitar riffs and heavenly melodies, causing a confusing feeling of belief that you've heard them all before.
All this makes you suspect that Lolas might be your favourite band from your previous life, tending to occupy your soul once again. Everything that ever deserved the "pop music's defining mark" status is captured in a little more than half an hour here, making an independent whole that becomes an authentic genre symbol itself.
With a voice that reminds us of young Francis Rossi in a crazy idea that makes him a front men of a chameleon-like B-band that transforms itself through the shapes of The Beatles, The Byrds, Big Star, Badfinger… with an intruder or two like The Who or Raspberries, Tim Boykin plays the "new pop messiah" part with a lot of self confidence.
Silver Dollar Sunday and Who Am I Talking To make the perfect introduction to the power-pop avalanche that continues with the same intensity of the Ramonesonic See Yer Picture Too with a chorus that "might be a giant" and I Can't Stand It, the superultramega hit with a Jumpin' Jack-riff modification.
The distortion is exchanged for a more jangly sound in the songs In My Car that makes you wanna drive all day and all of the night, The Who-ish, The Only People In The World with a recognizable Harrisolo (God bless him) – well Townshend is more a rhythm player anyway, isn't he – and Wild Blood with it's 12-stringroove and an ending that comes after "a hard day's night".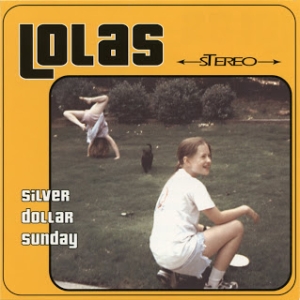 Just to deny the suspicion that you can't hear Lolas croon a fine ballad, there's Long Time that actually makes you believe that the album would be just as great even if this was the fastest song!
Along with Ballerina Breakout from 1999, Silver Dollar Sunday is more than enough of a reason to make you consider, very seriously, a comment from one of the previous Poptopia festivals.
The comment was "Tim Boykin for president". He would mean a LOT to us here (in Yugoslavia), at least as a secretary of state in a cultural department.
[Released by JAM 2001]