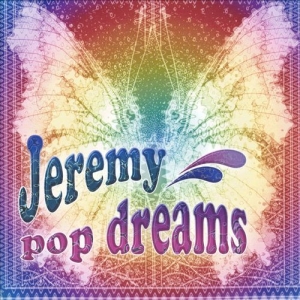 If you're a fan of contemporary guitar pop music, it's most likely that you already know everything about Jeremy Morris, one of the world's contemporary pop forerunners, spreading the sounds of his own, as well as by other independent bands/artists through his JAM label.
Just like with one of his previous releases, the similarly titled Pop Heaven, Jeremy continues to dream his "pop dreams" and therefore, also making our ones come true, at least the melodic part of them.
Even though the references are the usual ones, you'll be happy to hear another one of Jeremy's Lennon-impersonations, which he's soooo good at, like The Actor, another mid-'60s Beatlism with even more heavenly vocals in What Friends Are For, the opening, Byrdsounding jangle'n'harmony overload Walking With You or Make It Real, which would've fit perfectly along those moodier tracks on Third/Sister Lovers.
There are also a coupla covers, including an unusual, upbeat treatment of the Beatles' nursery rhyme Good Night and I Believe from the forthcoming Shambles tribute album (I suppose).
There's nothing new goin' on here, but it's still more than enough to make your "pop dreams" come true!
[Released by JAM Records 2003]