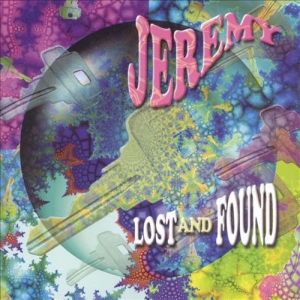 Appropriately titled, this one seems more like a collection of "throwaways", demos and unfinished audio sketches, rather than an album that was really meant to be.
However, as always, Jeremy delivers a crystal clear vision of his own memories (real or imaginative) of the times gone by (most usually mid'60s-to-mid'70s). Personally, I'm not really into so many ballads on a single album, but when it's mostly pleasant, Beatle-inspired stuff that it's all about, I really don't mind spending some extra time on them.
Some of the tunes that stand out, are stuck on the first half of the record, like the Ed James-collaboration Be There For Me, re-visiting Crosby's melodical "mind gardens" and the more conventional '65- Byrds rendition in Here With Me.
Another similar jangly one that is sure to secure Jeremy's Byrds "Fanclub" card is Get It Right, while Flowers Everywhere is a funny little toon-tune, sounding like a synthetic Who-demo from some of the Scoop volumes.
Two other aspects, contributing to this album being out of the usual concept, are the several covers (some of them already available on tribute albums) like The Monkees' You Told Me, The Who's Circles, Teenage Fanclub's Near You and Anthony Phillips' Silver Song.
And there's also an all star line up of a whole bunch of moderndaze power-pop soulmates, contributing various instrumental/composing skills, like Jam Records' own Ed James and Tim Boykin (of the Lolas), all-round pop guy Robbie Rist, 12-string picker Kenny Howes, To M'Lou label bosses Gary Pig Gold and Shane Faubert …
One thing's for sure with Jeremy Morris, besides his hyper-creativity, thanks to the frequency of his releases, there's nothing that can be LOST actually … and even if it does, it'll be FOUND sooner or later, appearing on some of his pop collections.
[Released by JAM 2004]