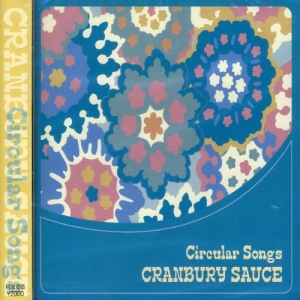 Of course, even to an average Beatle-maniac, the first thing that a band name like this brings to mind is one of those countless tribute-bands.
As for Cranbury Sauce, well, they could be considered as a Beatles-tribute to some extent, but theirs is an exceptionally colourful one and then again, they might be considered as an any-harmony-fueled-late-'60s-band tribute as well.
Considering the expectations build on their debut album Forest Fruit Hill from a few years aback, the opening track didn't seem too impressive, but as soon as the second one starts, things improve dramatically!
Days Of Ease brings together equal parts of The Byrds' Notorious-days (already slightly countrified but not quite there yet) and The Cyrkle's Red Rubber Ball, Autumn's Tale has a late'60 Kinky quality about it, interrupted by a slightlydelic Wilsonian middle eight, while In My Time is a jangly piece of power-pop.
The Beatles-popism starts with the happy-go-lucky, Jelly-soaked Mrs. Betty T.Ward and continues with Kimberley Klarke, both combined with West-Coast-ish sunshiny harmonies, Don't Make Sense takes it a step further, into the Eastern-spiced Revolv-ing psych area and Ordinary Days is not unlike one of those imaginary Macca-Brian collaborations, the best reproduced by the Scottish band The Pearlfishers.
However, the album's centrepiece must be the appropriately titled The Ever Circular Song, which is a swirling, kaleidoscopic sound experience, flowing from one musical theme into another, towards the Abbey Road B-side concept.
As it often happens, some of the most interesting records are first being recognised by Japanese enthusiasts, and then they are brought back home for the re-release, which is probably what will happen with this one too.
[Released by Lazy Cat 2001]