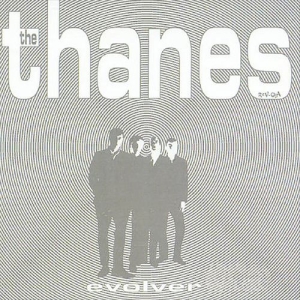 Though there already IS a double-vinyl comp on the Australian Corduroy label, released three years ago, in an attempt to keep up with the times (which The Thanes ARE capable of, as proven with last year's Downbeat & Folked Up album) a shiny little, CD retrospective was tooooooo long overdue!
Now this is an essential purchase, either if you're among the ones, who got caught up in the band's web of fuzz'n'jangle after the mentioned latest release, or if you're a long time fan, longing for a portable, pocket-sized thing, that you can easily carry on your Thanesounds-spreading mission.
Anyway, if you're a fan of any of the musical aspects of the mid sixties, there's no way you won't find something for you here. If it's melodic beat pop that you're after, try the jangly Farfi-sized moods of Before I Go, Wonder If …, inspired by wonder Who, Gone Away Girl, Days Go Slowly By, Girls or Please Don't Go, where I'm not really sure if it's just the title that it has in common with The Eyes' tune.
Similar description goes to the equally jangly, but slightly folkier sounds of the-hit-that-could've-been World Of Stone, Lost And Found or Hey Girl (Look What You've Done), there's also some Diddley-ridden pop of I'll Rest, thrown in for the good measure and even some pure back-to-basics 'Stoned r'n'b of She's A Robber.
Another one of The Thanes' usual sides is the snotty Dutch-inspired freakbeat, like heard in Antenna Surprise, Static, Lazy Bones, That's The Story Of Our Life or one of the highlights, It Can Never Be.
A perfect way to "evolve" your CD collection with the Rev-Ola-utionary release by Scotland's No.2 band.
[Released by Rev-Ola 2004]