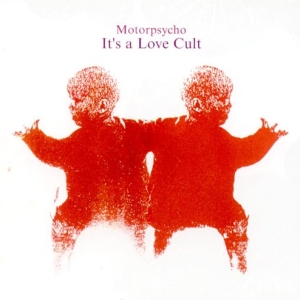 Motorpsycho are almost a household name in the "Norwegian woods", but still kind of an unknown treasure (or at least not known enough) worldwide.
With the last coupla albums (especially the last two) the sound seems to be spreading wider every day. After some radical changes in sound over the years, since Phanerothyme, what remains are the West Coast-ish vocal harmonies, spread over several aspects of psychedelicious melodies.
As you can guess by the opening number's title (Überwagner or a billion bubbles in my mind), they also manage to fuse something of a Kraut/Prog/Britsike with dreamy Pale Saints-like vocals. There are traces of brainy, Van Dyke-ing arrangements in songs like Carousel or the folky psych Circles, the appropriately titled This Otherness has some kind of a jazzy-Frisco feel and Serpentine is like a bit cheered-up Nick Drake.
Of course, considering the band name, it would be silly for them not to speed up sometimes, so, What If … is a horn-y, dancefloor filler, Neverland is a harmony-fueled rocker, in the vein of Moby Grape (think Omaha, Changes, Fall On Me … ), Composite Head has that Nazz-y power-pop crunch that will leave you with your "eyes open" and Custer's Last Stand takes them back to their heavier roots, with a drop of freakbeating charm about it.
If you still haven't experienced it, I'm sure that, as soon as you take your first "motorpsycho" trip, you'll become a part of the "love cult" before you know it.
[Release by Columbia 2002]