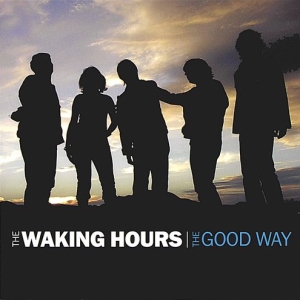 If you're too lazy to read reviews, and you're still interested in this one, just open the booklet and you'll get yourself a visual-review of some sort, featuring half a dozen record/CD covers, that pretty much sum up the 'Hours' general idea, which happens to be just as wide ranged as the following list:
Steve Miller Band, Gene Pitney, Raspberries, Eric Matthews, The Beach Boys, The Rutles, Left Banke, Kiss, Kara's Flowers, Divine Comedy, Pete Ham, The Kinks, The Jam, Todd Rundgren, The Damned … there's also the band's own Who-at-the-Marquee kind of a poster and even a revolver (it looks like a real one!), which could've been meant as a metaphor too.
Though I'm sure most of you get the picture, here are some thoughts anyway. Appropriately enough, the album opens with the moderndaze power-pop sound of Sunshine, recalling the Hudsons' sunshiny-vocal arrangements, Just Let Go is yet another one that fulfils the criterions of the genre, getting stuck in the back of your mind right after the first few bars of it's infectious guitar line and Whispered News is a MOVEing piece of crunchy Beatley pop, as done these days by the likes of Cotton Mather, Telepathic Butterflies etc.
While we're at it, there's a coupla more tunes like Jade, Almost Nearly There or the bonus track Why Does Everything Fall Apart? that could've been called perfect Beatlisms, but now that we've got Oasis, this other comparison just can't be avoided.
Hold On To You and Revenge prove that The Waking Hours can rawk pretty hard when they feel like it, and on the other hand, you'll also hear some British, Barrett-like quirkiness in the opening of Hearts, though it later turns into another heavy stadium-sized ballad.
Though the big labels still don't seem to realize it, The Waking Hours are on their way to superstardom ….. and it's a "good way" !!!
[Released by No Deal 2003]