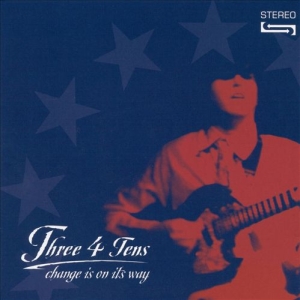 This is the re-release of this Psychedelphian band's 9-song debut album from 2001, with an addition of three newly recorded tracks. Several of the tunes are in accordance with their hometown's joke-name, but there's a pretty wide range of sounds going on here, some GREAT and some of them more interesting than great.
Most of the great ones fit under the "quirky-mid'60s-Kinky-beat" description (Mr. Fantastic, Little Dove, Sugar Creek Road, Mary's Poppin'), popularized by their neighbour Kut Heasley and his Lilys.
j.b.n. comes from the similar area, also adding a bit of a psych/freakbeat and therefore, taking things a year or two forward in the decade, Right On Time is a combination of Byrdsike, garage punk and some Hindu flavours, The Lost Island has an acid-folk feel to it and if you take away the "acid" from it, you get A Red Shirt Today.
There's even a pair of almost rootsy bluesy tracks like Happy New Year and What I Feel, which is kinda reminiscent of an old Inspiral Carpets' tune called Sackville.
If the album title suggests at least a tiny little change, Three 4 Tens are about to become one helluva band!
[Released by Rainbow Quartz 2002]