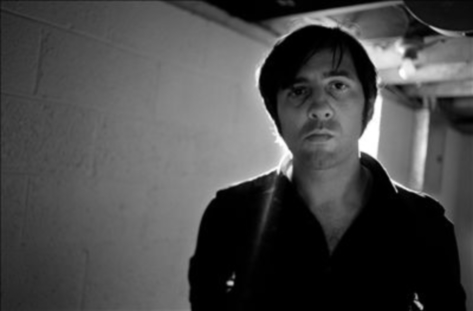 Two of Detroit's multiplying Rock denizens take a step outside their usual habitats: the Volebeats and Witches, respectively. Neither record is a great leap away from their other work (won't get into Gregory's Flotsam & Jetsam, Prong, et. al. past here).
McCreedy, who has to split the song contributions on a Volebeats record, hones in on his inner, twangy, dusky singer-songwriter on his eleven numbers. He gets the help of producer/multi-instrumentalist Mike Daly, the occasional vocal from Laura Cantrell & others, and a variety of players.
Meanwhile Gregory, instead of recruiting various local players to back him (which, after all, is how he built the Witches), recruited whole bands (Bantam Rooster, Outrageous Cherry, Volebeats, Sights, Slumber Party, and eight more) with whom he matches up with particular songs.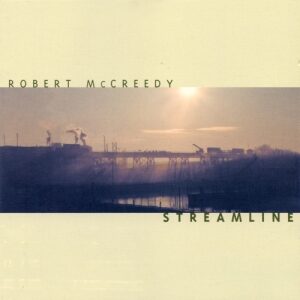 Streamline shows McCreedy's vocals, always seemingly understated, revolving between kind-of Pettyish and bits of a Neil Young/Gram Parson crossbreed (somewhere I sense a cover of Long May You Run gestating).
The overall tone of the music is touched with melancholia, though the various colorings — mandolin, steel guitar, female backing vocalists and other parts — generally layer the songs with a pleasing patina. Things get almost jaunty on Float Away (a banjo and fiddle sliced two-step) and the lead off number, Diana (a mid-tempo rocker, relatively, tightly strung with organ and reverbed electric guitars).
The ending number, Wrong Side Of Anything, is a bare, "audience recording" simulation of just McCreedy's voice and guitar. Particularly endearing is the yearning, semi-duet Gone Again.
Across the various styles in Sybil the groove is Gregory's focus. There is less interest in melody here than even with the Witches, though Regrets…I've Had A Few, done with Outrageous Cherry, has some nice, lilting moments and the chiming, Volebeats backed (minus McCreedy) Left My Mind Alone is carried by its harmonies.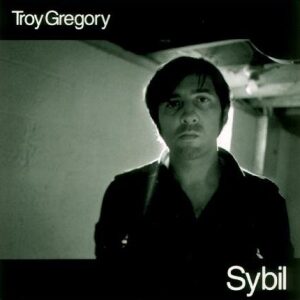 The bulk of the material is a Garage-Rock flavored, Gun Club/Jesus & Mary Chain hybrid. At its best – the Sights-powered, driving Leave The Ghost At Home (gotta dig the cowbell intro) and the testifying, chugging, shard throwing Dealin' In Death N' Stealin' In The Name Of The Lord done with the Wildbunch (who share at least one member with the Sights) – you get enveloped by its wake.
Most disappointing is that Gregory didn't make better use of the Slumber Party — but then their second album was a bit of a disappointment with them not really deforming their echo-laden box.
[Released by Safe House 2001 & Fall Of Rome 2002]