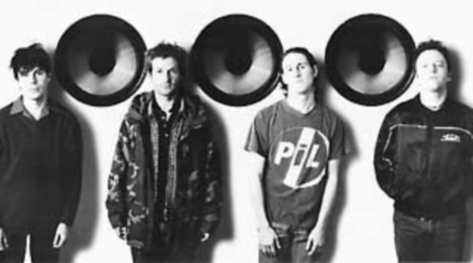 This is Sean Dickson's post-Soup Dragons outfit. They've been at it for a while now, but I think this is their first US release.
Their vernacular is an extension of the Post-Modern, dance floor direction of the SD's latter days. To a degree, he seems to have improved his craft over the years of working at it. The musical ideas here cover a wide range, some more successful than others.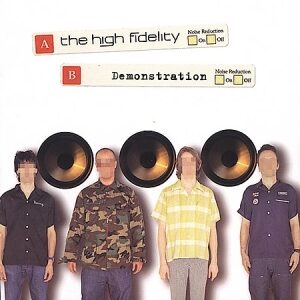 The Staxian piano and guitar led Ithanku, complete with a gospel chorus and added electronics (based on a sample from Andre Crouch's I Come That You Might Have Life) has a certain attraction.
And the conglomeration of '70s Rock riffing, chimes, semi-boogie rhythm, keyboard whirls and faux-strings that make up the instrumental homage Bollywood Bubblegum Experiment is pretty cool. On the other hand the Electro-Funk, psuedo-Prince of Sometimes The Kids Are Not Alright seems pretty pointless.
But the reason the record found it's way into here is Addicted To TV, a 1'53" (if you don't count the sampled dialogue intro) throw back to the Subway/Raw TV days.
It's a sharp blast of that old Buzzcocks/T-Rex Rock and Roll, though I'd say a little more Punk headrush than Pop Sweetart than the old days. (Oh, if anyone is looking for a copy of The Sun Is In The Sky EP I think there's an extra copy buried here somewhere that I can be bribed out of.)
[Released by Freedom In Exile 2002]