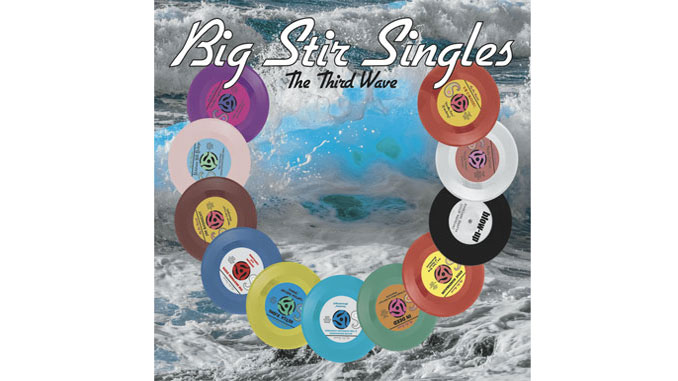 It is easy to sympathize with the fact that Big Stir Records has taken its name to pay tribute to Big Star, which also indicates what output is expected from Big Stir. Big Stir Records is located in California and has built an impressive catalogue in a short while since their first release in 2017. The enthusiasts behind Big Stir Records (Rex Broome and Christina Bulbenko of The Armoires) help us out to fill the gaps in the contemporary pop scene by releasing melodic rock made by artists from USA and Europe. Big Stir is also consolidating the pop community through the quarterly Big Stir Magazine.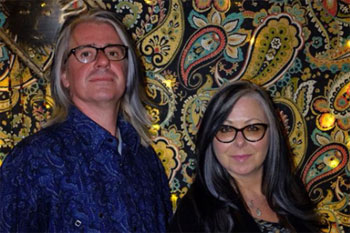 The Third Wave of Big Stir Singles is, as you presume, Big Stir Records' third CD compilation. It contains 22 selected A- and B-Sides from their Digital Singles Series. If you have not discovered Big Stir Records' offerings yet, it is high time to do so – suggestively by browsing through the titles of this compilation. It is worthwhile, because that way your listening preferences get a chance to be refreshed and updated with a dose of energetic pop tunes from artists that attack melodic rock in an innovative fashion, albeit always with an eye fixed at the rear view mirror, thereby keeping the link back to well-known territories in pop history intact.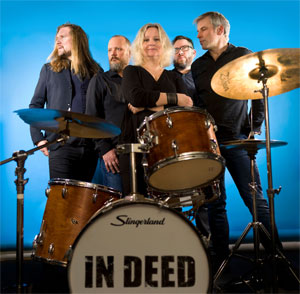 Here are three examples from Big Stir Singles – The Third Wave, just to let you know what I mean by sustaining this continuation back in time – no rookies among these. Check out In Deed, I'm Alright (When I'm With You) with its well-balanced blend of acoustic and electric guitars that in this particular song ends up in a soundstage not far from how The Church sounded in the '80s.
Another cracker is David Brookings & The Average Lookings' Destiny from his eight album, Scorpio Monologue. As the short documentary The Making of Scorpio Monologue reveals, is David Brookings – apart from a full-fledged musician and composer – an interesting fellow: Beatles-freak, and a former Sun Studio tour guide who Steve Jobs recruited to the Apple iTunes team.
The Moberly's former front man Jim Basnight shows up twice on Big Stir Singles – The Third Wave. One of the tunes is Never Get Lost from Not Changing, his first new album since 2012's Introducing Jim Basnight. Expect nothing but well-crafted pop from this veteran.
There is of course plenty more to indulge on this compilation. And what's more, it seems like a fourth volume is due soon. Thank you, friends!