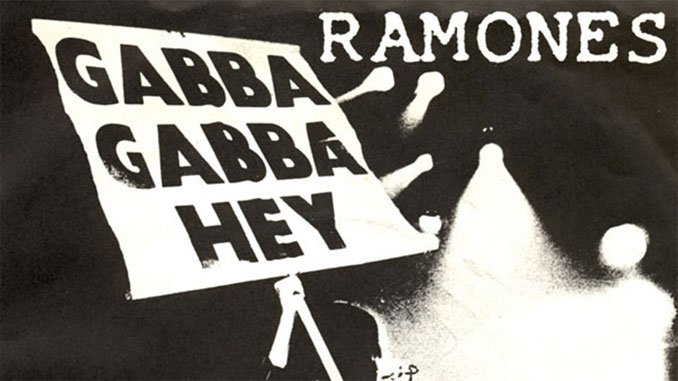 The Ramones are among the strongest proofs of a mismatch between long time impact and records sold. Their slow burner debut album Ramones acquired status of US gold (500,000 copies) as late as 2014 – almost 40 years after its release. Apart from Ramones, only their compilation Ramones Mania [1988] has succeeded to reach the gold mark. Compared to many commercially successful artists, The Ramones have definitely made a permanent footprint on rock music and popular culture – both within the music circuit and among several generations of fans.
Concerning their musical legacy, Ramones covers and tributes keep piling up in a way that makes them far too many to mention. But just let me give a few examples of various kinds here: The series of eight Ramones covers albums released by Selfless/Clearview Records (1993–2000) – and there exist at least ten more tribute albums –, the instrumental Ramonetures [1999] and Ramones Songbook by The Nutley Brass (1999; fun, but in the long run not so fun, lounge covers).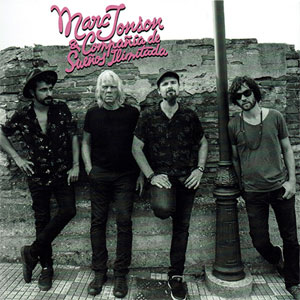 The catchy single by Marc Jonson and Compañía de Sueños Ilimitada on Spanish Munster Records [2019] My Girlfriend (Doesn't Like The Ramones) reminded me that mentioning The Ramones in the lyrics of a song is another way for musicians to honor them. Marc Jonson's may be the latest homage in this specialized niche, but certainly neither the first nor the last.
As a matter of fact, there is a wealth of songs in which The Ramones appears in the lyrics. A German guy, Ulrich Hesse, published a list in 2015 of no less than 400 songs with references to The Ramones (or individual band members of The Ramones) made by bands from all over the world. Understandably, not all of these songs are top-notch. You can browse through all in the list to create your own opinion of most of them on YouTube. Or take a shortcut by listen to these ten assorted goodies:
Beatnik Termites – Skateboard
The Boys – T.C.P
The Dubrovniks – As Long As I Can Listen (To The Ramones)
The Eastern Dark – Johnny And Dee Dee
The Fleshtones – Remember The Ramones
Motörhead – R.A.M.O.N.E.S
Parasites – I Wanna Be Like Dee Dee Ramone
Amy Rigby – Dancing With Joey Ramone
Shock Treatment – Ramones Girl
The Spikeweed – I Love The Girl Who Love The Ramones