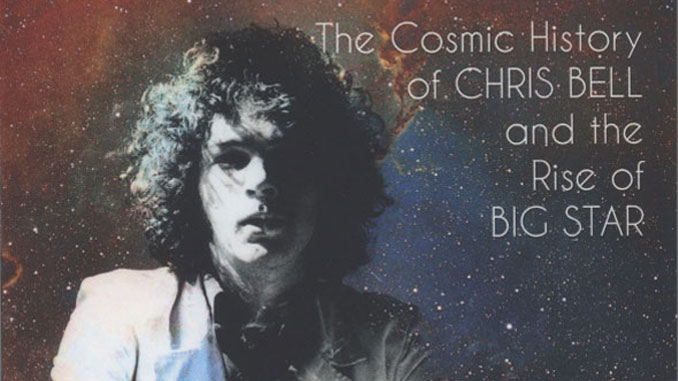 First time browsing through Rich Tupica's There Was a Light – The Cosmic History of Chris Bell and the Rise of Big Star [HoZac Books, 2018], I must say that I became somewhat doubtful, because the book is structured as a series of firsthand quotes from a number of persons with some kind of relation to the main character Chris Bell. Fortunately, my doubts disappeared at the same instant as the actual reading began, since the quotes turned out to interact carefully with the progression of the story that eventually sums up to a well-timed oral history of saved occurrences from what soon will be a distant and blurry past.
Using Chris Bell as vantage point, is to introduce a perspective that sets the details right regarding who actually was behind the origin of Big Star – a context in which Alex Chilton has been mentioned so many times that it is easy to get the impression that it was his band even from the start. It was not, though. There Was a Light presents facts that support each other and which convincingly show that Big Star was mainly the brainchild of Chris Bell; a band to which Alex Chilton was invited and tuned into. This important elucidation, in combination with the surprising wealth of new information that Rich Tupica has managed to dig out and put together in an impressive way, makes There Was a Light an invaluable read for all us fans of this iconic power pop band and a necessary complement to A Man Called Destruction [2014], the book on Alex Chilton by Holly George Warren, and Bruce Eaton's Radio City published in 2009 (PopDiggers review).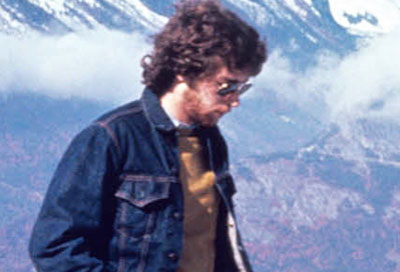 Anglophile by heredity, Chis Bell's consequential inclination towards The Beatles coincided partly with Chilton's musical preferences, but Bell was much into British pop music while Chilton had a wider scope, including a variety of American root music. As their musical standpoints were not opposite nor totally overlapping, they had enough similarities to provide the dynamics that produced the seminal debut album # 1 Record [1972]. But the front figures of Big Star did not start from scratch. Alex Chilton had thorough experience from touring and recording with The Box Tops. Chris Bell acquired reasonable knowledge in music by his engagement in several Memphis bands from 1965 and on.
Apart from this creative field of tension, the two other members (Andy Hummel and Jody Stephens) added value to Big Star in different ways, which made the band sound so special. Furthermore, John Fry, founder of Ardent Records and producer at Ardent Studios, was an important supervisor and benefactor. Fry also introduced the band members to the studio facilities and gave them the keys to Ardent Studios, which more or less became their experimental laboratory and nocturnal youth recreation center. Big Star was thus very privileged in several ways and, additionally, its members did not have to worry too much for their livelihood as they pretty much lived with their parents during the formative days. Hence, they were in the lucky position to be free to fully engage in making music.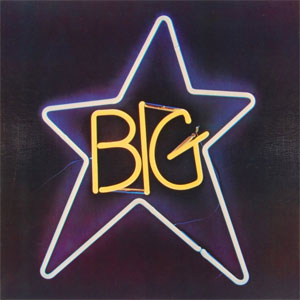 After all, Chris Bell had a relatively short stint with Big Star. He left the band discouraged after # 1 Record flopped sales wise and pursued thereafter a solo career in strong headwind. His dispirited state of mind interacted with drug abuse, uncontrolled intake of alcohol added by sexual ambiguity in a way that affected his psyche adversely and, consequently, slowed down his solo work. He finally accumulated an album's worth of songs that he tried to peddle around with the help of his unusually supportive brother, but just a 45 rpm single was officially released while he was alive; I am the Cosmos/You and Your Sister [Car Records, 1978] – thanks to Chris Stamey (of The dB's). It took until 1992 before Rykodisc collected these recordings on the CD I am the Cosmos. Specially interested probably already know about the all-inclusive 6LP Boxset The Complete Chris Bell that Omnivore Recordings released in 2017.
When Chris Bell became aware of that it was unsure whether his success in music would come into fruition, he instead revived his dormant interest in Christianity and started to manage one of his father's hamburger restaurants, though he simultaneously tried to pursue his ambition and interest in music right up to the fatal car crash that made him join the 27 Club in December, 1978.
With all the knobs and dials at Ardent Studios in close range, it is no wonder that Chris Bell turned into some sort of audiophile perfectionist who adopted a Spectorian habit of hesitation to put an end to the mixing process. This in combination of an unstable mental health, made the volume of his song catalogue less impressive than one would expect from a time period of six post-Big Star years, while Alex Chilton headed in the opposite direction and worked according to the DIY-ethos of the '70s punk movement by recording music and producing bands that was far away from the musical domains of Chris Bell's.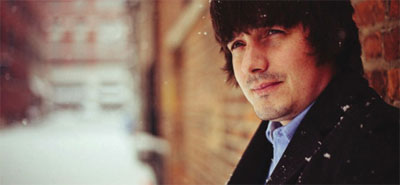 Since Rich Tupica has put in so much time and energy in this project, the result becomes very valuable and durable. Conclusions regarding sensitive issues are, which they should, cautious and the voices of the interviewees are permitted to speak for themselves. As was stated already in the beginning of this review, There Was a Light is a must for all us power-pop aficionados. In fact, the reader gets more than the title suggests, since the story of Big Star after Chris Bell left and what happened to Alex Chilton after Big Star, runs parallel with the story of Chris Bell's final years.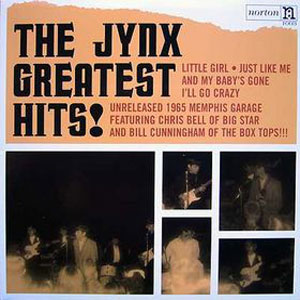 Rich Tupica is not only a specialist on power pop related topics. His sphere of interest is substantial, as shown in this short documentary on people who collect stuff; from George Jones to Bantam Rooster via Sly & the Family Stone – and moreover, he uses the well-known keyword "garage punk 7"" when searching for stuff on the Internet. Kudos! Tupica is presently the associate publisher of Revue – West Michigan Arts & Entertainment Guide, by the way.
But what would a book review be without some sounds to go along with the text while you read There Was a Light? Here is a couple of pre Big Star songs – that hopefully are new to some of you – suitable for accompanying the first chapters of the book.
The Jynx – Little Girl Garage rock with a twist of Them.
Alex Chilton – Free Again Coming out of the Box Tops closet.
Chris Bell – Psychedelic Stuff With a sound typical for that time.
Rock City – Shine on Me Probably owns a lot to The Band.
Icewater – All I See Is You The Beatles' Memphis branch.
The Wallabys – The Reason Oozing anglophilia.