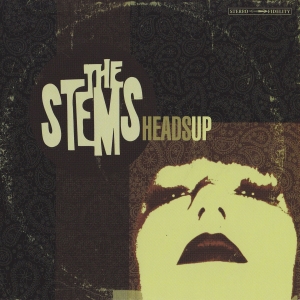 As suggested with their reunion shows all over the world, starting some two years ago, Australia's own "knights of fuzz" are back, with their "heads up" above most of the moderndaze garage beatsters still having a thing or two to learn from the likes of The Stems, or other yet to be retired pioneering garage-punk revivalists, such as The Chesterfield Kings or The Cynics, both with brand new releases out this year as well.
With the main Stem, Dom Mariani, delivering the bulk of the goods, he provides us with the opening punked-up r'n'b fuzz of Leave You Way Behind, followed by an even more freaky beat of She Sees Everything, carried out on the wings of the (British) Birds, and of course, there's a usual dose of Americanized riff-laden blast, with the 'Machine-powered Hellbound Train being as good an example as any.
Making the diversity of Don's contribution even wider, there's the Spencer Davis Group-like blue-eyed soul organ-ization of Get To Know Me, as well as Get So Bad, a piece of powered-up classic mid'60s Merseybeat. As for the rest of The Stems, they seem to be rearing their own heads up pretty high as well, with drummer Dave Shaw delivering the slightlydelic jangle of Surround Me, this time with the American Byrds being the ones to provide the wings.
While Don's fellow axeman, Richard Lane (note the cool reference within the brackets, reading R.Lane!), comes up with a pretty cool pair of What's Your Stand and Only If You Want, with the former sounding like a bunch of garage-punkers, backing the likes of such harmony-laden groups like The Cyrkle or something, while the latter is another power-chord stomper, with the power this time being supplied by '67 Who.
Hold your mop-topped heads up everyone, 'cause you don't wanna miss this!
[Released by Invisible 2007]