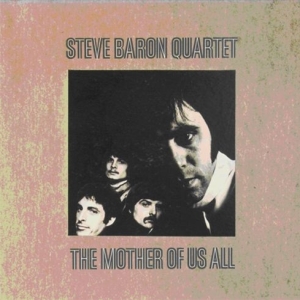 In spite of praises from Pete Townshend and the New York Times, this 1969 album by an ex-Greenwich Village folkie gone jazzy popsike (while sticking to his roots as much as possible), hasn't really managed to garner more than an occasional snob-collectors' interest during it's after-life. However, making its CD debut here, I'm sure there's a chance for it to raise an extra eyebrow or two.
In spite of Baron's above mentioned origin, more than occasionally, his band seems to have more in common with the British take on things, as heard in the Drake-ish mood of the opening Bertha Was The Mother Of Us All, the Donovan-like fragility of I Sang About My Lady and Love Me Laura, as well as the Davies-like character-observation, heard in Mr. Green, or a kind of a McCartney-meets-Buffalo Springfield-feel of Goodbye Road.
On the other hand, some closer-to-home sounds can be heard through the lightweight West Coast sunshine harmonies of In The Middle, or the Love-ly, forever-changing arrangement of Don't You Hate The Feeling, with a similar idea being put through an even more audible jazz influence in the 11 (!) minute long closer Shadow Man, occasionally being quite reminiscent of the formula used by Jake Holmes' on his debut album.
40 minutes you won't regret spending, but won't remember for too long neither.
[Released by Fall Out 2007]