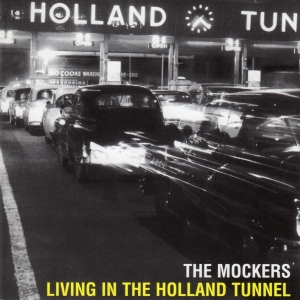 With a name like this, any doubt about the content of the album is excluded. Of course, the ones who don't get the point of it, aren't the ones who will listen to this music.
And you, who find this kinda indication intriguing enough, will experience exactly what you've expected and still, you won't be left short of delights brought by listening to your future favourite tunes.
The Mockers' 1995 debut Somewhere Between Mocksville And Harmony represented a significant contribution in the revitalisation of the fourth wave of the "melodic revolution" and with the second album, they definitely proved their leadership among the contemporary pop traditionalists.
A combination of tunesmith-creativity of this calibre and an audio engineering by the hands of two mixing-desk virtuosos, Mitch Easter and Brad Jones, simply couldn't result with nothing less than a masterpiece of melodies, harmonies and guitariffology.
One of the authentic chapters of the third category is materialized in the shape of the Badfingerpickin' parts in songs like More Important Things, the early Who-sounding Robin's Problem with it's psychotic fade-out as well as in the essential power-pop jewel named Sunflowers spiced with some Spector-cular jingle bells.
One thing about this album that will please the pop statisticians is the fact that some of the songs remind us irresistibly of one of the genre's unsung heroes, Paul Bevoir and his Jet Set, one of the rare ones who managed to get through the eighties vacuum.
He's brought to mind by the characteristic mid-'60s formulas and sugary melodies with lotsa jangly guitars and unmistakable vocal harmonies of It Wasn't Just Me, Funk #50 with it's late-Beatle/Jellyfishin' vocals/sounds that makes you feel like you're walking down the Abbey Road with your walkman on your head and Coronation along with the "pet sounding" bridge.
The rest of the songs don't get very far from your record collection, connecting the seemingly distant points like the Yardbird-like introduction that leads you into the Turtle-harmonized soundscape Comes As No Surprise and C'mon Over To My Side that "remains" a true garage classic, or the high-octaned rock'n'pop mutants like Pearly Gates and the prog-Lennonized Get In Line.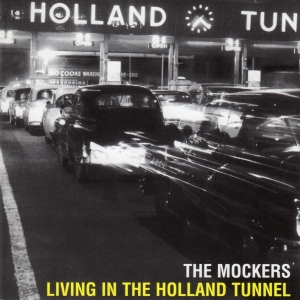 Some of the songs like Sheepwalking or Yes World with another chorus that makes you "believe in the world of Melanie Bennet" and a fabulous fuzz bass solo courtesy of Mitch Easter, simply carry the definition of the perfect pop song.
Though "the mockers" were established as a social group way back in 1964, it took about thirty years for them to get their authentic sound and we can gladly announce that it was more than worth the wait!
[Released by One Eye Open 2001]