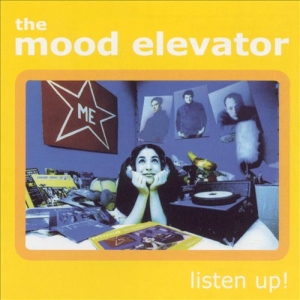 For a town that gave us the "Motown" hyper production or the essence of rock'n'roll materialized in the shape of the MC5 monster, Motor City is not exactly a common name inside of the moderndaze pop frame. The Mood Elevator are the definitive missing Detroit-pop hybrid we were all waiting for and it perfectly fulfils all the blanks thanks to the width of it's sound-fan.
Listen Up has it all, there's something for every possible listener! Another dimension, contributing to the spontaneous of the sound is the simple, but not lo-fi, production the leaves an impression of a relaxed studio-atmosphere in which the album was made, probably with a minimum of overdubbing.
As for the mentioned audio-width, though it's all under the common (power)pop file, it goes from the "power-swing" as an imaginary result of the Stray Cats' sound influenced by the Beatles instead of pure rockabilly (Cool Nights and Slowpoke), through the "power-raga-pop" with some twelve stringed McGuinn/Coltrane trips in a Lenny Kravitz interpretation (!?) (Leisure Time Provider) to the sophisticated Simon & Garfunkelized miniature with Beck-y production (Holiday) or even some Faces-rockin' with unavoidable Wilsonian harmonies in the chorus.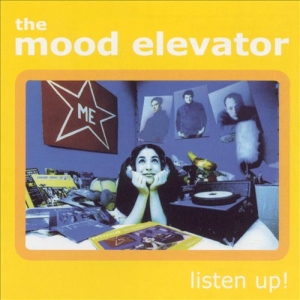 As the grand-genre-defining-finale, come the classic power-pop approach in the Day Of Renee and the '60s-beat-Rickenbacker sounding of the Naturally Flavoured (what an appropriate title !!!) that grabs some of the ideas from the late-XTC-with-early-Beatles-shades.
As a result, we come to the conclusion that the Mood Elevator stand behind their name all the way and choosing one like this demands a lot of responsibility.
[Released by Roxbury 2001]