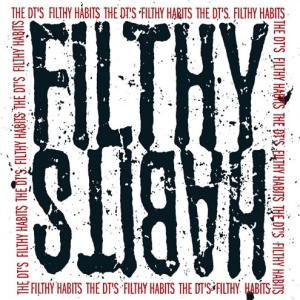 Describing the DT's vocalist Diana Young-Blanchard in the promo sheet as "Tina Turner and Bon Scott's most pissed off bastard love child in heat" is pretty much as close as it gets, though it might've even gotten straight to the point by replacing Tina with Janis, and that's exactly what the album opens and closes with, in it's dirtiest hard raw-kin' glory, staring with the pair of April Holeso, and Mystified and ending with Lights Out.
Some other stand outs might be Crowfinger kicking right into your "faces" with it's Wood-en guitar licks, not too unlike Sugar Pie with a jumpin' riff, making things very much Stoned, Sweet Words gets kinda funky in a CCR way, while Star Time is a stompin' blue-eyed soul instru-mental, almost crying for Diana's scream or two.
After last year's Nice'n'Ruff all-covers collection (reviewed elsewhere on these pages), The DT's are back on the original side of their usual "habit", and to quote the promo sheet once again, "bad never sounded so good"!!!
[Released by Get Hip 2007]