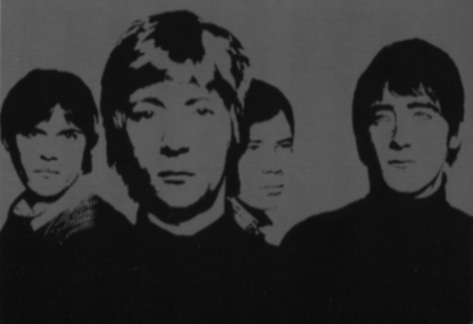 This record inaugurates a new archival imprint co-founded by burgeoning mogul Ric Menck [Action Musik] and his distributor Geoff Merritt [Parasol]. It is also a redone version of Brain – The Lost Recordings 1967/68 put out a few years ago by Dig The Fuzz. While that version was transferred from acetates it seems, as implied by the tray card graphic, that a copy of a mono mix tape was found for this release. Thus it has a crisper, better balanced sound. (These recordings were actually only planned as demos but the deal with Polydor for an album fell through.)
The tape had a different track order, with Little Boy in front of Follow Me, and this version of Brain is markedly shorter. The "orchestrated" version of In My Dreams, a remnant of their time signed to a production deal with George Martin; was moved to the end, and they've tacked onto the end of this the drawn-out second version, sort of like a closing coda. The band's first incarnation officially released a handful of singles under their deal with Martin. Soul and R&B covers mostly comprised their repertoire (In My Lonely Room, Land Of A Thousand Dances, I'll Keep On Holding On, etc.), but by the time of their last two singles, in '67, they were able to include some originals.
Cuts like Never Ever and Something Has Hit Me were a hint of the light, Psych-tinted, harmony filled Pop-Rock tact they would take here. Lead guitarist Pete Watson seemingly bowed out when Martin did, and ultimately was replaced by the twosome of Ian Whiteman (keyboards, flute and vocals) and Martin Stone (guitar), though Look At The View is just the basic foursome (Reggie King, Alan King, Michael Evans and Roger Powell)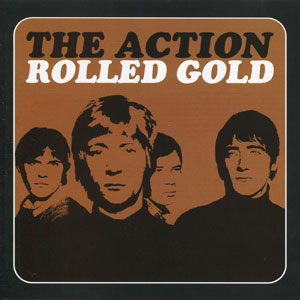 You can still hear remnants of their earlier incarnation, as on Brain where Reggie King lets loose, showing why Paul Weller once wrote "along side Steve Marriott I reckon Reggie King stands as one of the best white Soul singers…" Then there are the airy, wafting Climbing Up The Wall and the enchanting, Rubble-ized I'm A Stranger. Something To Say, with its mix of chiming guitar and piano, and stacked backing vocals, over a firm rhythm, is just lovely. The album is chock full of undiscovered pleasures.
I could imagine, if they had been able to do them "properly," Rolled Gold stood to be thought of as their Ogden's Nut Gone Flake.
Label: Reaction Recordings – REACT-CD-001
Format: CD
Released: 2002