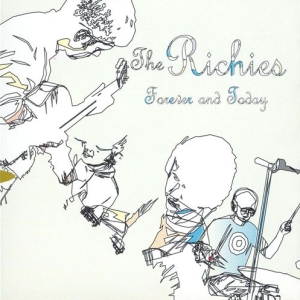 Even without his own songwriting involvement, as I've pointed out several times before, the presence of Michael Carpenter on an album is almost enough a reason for high expectations.
This time around, besides twisting the knobs in the producer's chair, he also bangs the skins in the drummer's chair, and he does a great job of course, but none of it would've mattered, if it wasn't for the perfect rockin' pop tunes of the band's main songwriter, Charley Davis.
The opening tune Fallen Stars sets the mood for the rest of the record, which is melodies to die for, three-part harmonies, 12-string jangle and enough hooks to never let you go.
By the time the second one, Up & Out, hits it's first 60 seconds, you'll start to wonder if it's possible for a pop band to get any better than this, which you will give up during the third one, Every Little Thing, realizing that you're in for an endless ride.
Regarding the latter, if you thought that after The Beatles and Jeff Lynne among others, it'd be too much to have another one with the same title, well, you're wrong!
Of course, I could go on praising every one of the remaining songs, taking too much of a space, but I can't help but mention at least one more and that's the FABulous power-popin' Beatlism I Wanna Make It With You and I'll leave it at that!
After you've enRICHened your' musical experience yourselves, I'm sure you'll keep coming back to this one "forever and today"
[Released by Pop Boomerang 2003]