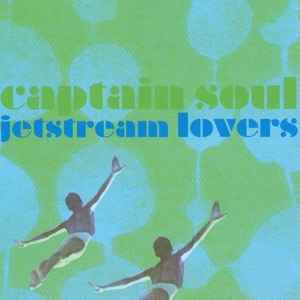 "Captain" Adam Howorth and his "soul" are among the rare ones of the Poptones' first generation bands that survived and stayed on the label's roster.
This is where the reason for that becomes clear. Personally, I experienced their debut release as the missing link between the two Stone Roses albums, and though you still can find tiny little traces leading to the same "rose garden", hidden somewhere deep between the lines, it's their own identity that shines through.
Though I was a bit disappointed hearing that the previously announced collaboration with Terry Melcher hadn't materialized, I was also happy to realize that there was no reason to worry cuz having songs like these, the person behind the mixing desk seems completely irrelevant.
There's just no other way of describing this album but to use the good old "all-killer-no-filler" cliché. Besides the coupla obvious shoulda-been classics like Captain Of Your Soul or Mankiller, the ones that got me instantly hooked are the more-eclectic-Hermits-sounding Show Me A Way, the infectious dramatics of Last Night.
Then there are Make Your Day, A New Day and Looking For Love all of which sound not unlike their former labelmates Cosmic Rough Riders in their latest, Wylie-less installment and, of course, the opening I Am A Rolling Stone, which just couldn't do without at least some hidden Dylan reference … and it's not that hidden actually, with an obvious "highway 61" feel, including an Al-mighty Hammond, along it's kinda "dodgy" sound.
If there ever was any doubt regarding the destiny of Alan McGee's Poptones, this should be the one to define it.
[Released by Poptones 2003]