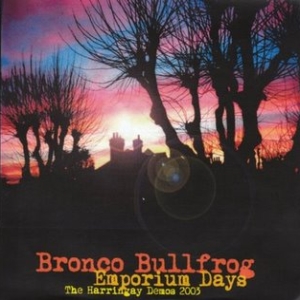 After three albums of power-popin' through the technicolour memories of the sounds long gone by, here's something of a farewell from an incredible band … at least for a while.
Described as a collection of demos recorded in home-made studios in their own flats, the overall sound of the album is something that most of the pop bands would've killed for to achieve in the regular studio environment.
Small Change is a proper opener and it's probably how would've Our Prayer sounded like on CSN's own SMiLE. Old Songs, New Songs and Between Here And Beyond are the usual '69-Who-playing-Mersey-stuff-with-West-Coast-harmonies formula (with the former containing a scene-defining line "We're gonna sell our album to a couple of freaks in Spain").
The "rubber-soulful" I Don't Need The Sunshine is a "dodgy" kind of a summery pop, perfect for cheering up the festival crowd, with lots of different '60s references creeping in between the lines, the mid'60s sound of Deep Six and the funny little Ring(o)ing of Song About To Leave make another pair of Beatlisms, while In A Sense is "helplessly hoping" to be squeezed among Macca's White Album-ballads.
Box Of Frames is a nice, folky little thing, Planet Janet, after it's Simon & Garfunkel-like opening, turns into a perfect piece of popsike and Summer's Gone And Nothing Seems To Matter, along with Sunday Wheeling, take you back for another west-coastish "cosmic rough CSN ride".
I really wouldn't mind saying goodbye to a band every now and then, if an album like this always comes out of it… though I do hope that this one's not for real.
[Released by Together 2003]