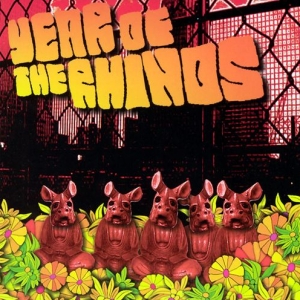 Though you've probably already read comments like this, regarding some other groups, this just seems like another one of those moments when you tend to say that "this isn't like The Byrds, this IS The Byrds" … well, at least as close as you can possibly get these days.
Most of the time throughout the album, it's all about the classic McGuinnish 12-string jangle, sometimes replacing the 3-part harmonies with a tad darker vocals, giving it an aerie, "church"-like feel (Stop The Time, Dream Diary) and some of them actually sounding almost like covers of early Byrds tunes, making you wonder how come you've never heard them before (She's A Lucky Girl) and then again, though still maintaining an authentic vintage folk-rocking vibe, it's more like McGuinn's later solo works (Memories And Bones against King Of The Hill).
While listening to No Win Situation, I can almost imagine Grace Slick "piloting" the 'Airplane, taking us "eight miles high" and as for Everything To Me, I just can't help but loving a song that reminds me of The Choir (Don't Change Your Mind), speaking of which, their later, '70s incarnation is also present in the shape of the Raspberry-flavoured power chords'n'harmonies of I Don't Wanna Be Alone Tonight.
For those eager to explore a bit wider scope of sounds, four collections of Rhinos' demos are also more than worth checking out… if you're lucky enough to get hold of them.
[Released by Rainbow Quartz 2003]