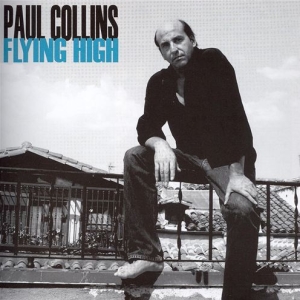 If Paul Collins' latter days look, which seems as it could easily secure him a place among the Sopranos cast of characters, isn't good enough to get this album onto Little Steven's Underground Garage, there's always the music, which I'd rate among some of his best work.
After the initial "beat", that sawed the seed for generations of newborn power-poppers all around the globe, Paul seems more capable than ever to hit "the nerve".
The opening Rock 'n' Roll Shoes, described by himself as "the daughter of The Beat's classic anthem Rock 'n' Roll Girl", can proudly stand along side any of the power-pop classics, delivered in a kind of a Big Star-through-The-Scruffs way, and even more so, the same goes for Alton Place, which sounds as if it comes right out of the Ardent studio.
Besides the occasional Americana, leading the way from rockabilly roots, through the country ways, to some darker, folky moments, there's also a couple of jangly, mid'60s-inspired, super-infectious beauties, such as More Than Yesterday, All Over Town or Helen, proving that the man still has a seed or two to saw, that should be enough for a few more generations to keep the spirit alive.
[Released by Lucinda 2005]