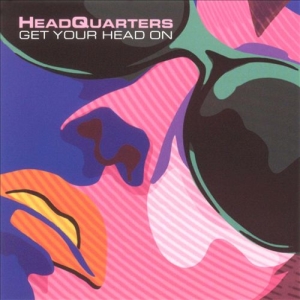 Pieced together by, Charles Wallace, for the purpose of providing the musical background for his co-created American Mod movie, about the moderndaze perspective of the mid'60s subculture in question, Headquarters sound exactly like that.
A bunch of young contemporary New York mods, living their British way of "clean life, under difficult circumstances" … American way. The songs are certainly there, though personally, I'd prefer a bit more authentic production, but on the other hand, if they're aiming for a wider audience, this a good way as any, to get any youngster hooked on, or moptopped.
The opening Good Thing (Gone Wrong) is exactly that, with a different ending hopefully, considering the hit-single appeal, which is written all over it's early-Who-ish power-chords'n'harmonies-through-the-'70s-attack.
Crosswords continues the MODernistic approach, in a kind of an '80s revival context, along with an odd synth sound or two, while the closer Day In Bed adds some more of the early-Who-mor, with a 12-string guitar line that is sure to secure their "ticket to ride" the "day trip" on the "paperback".
Mai Mai For Saturday and Tunnel Vision is the pair that leaves me kinda colder than the above mentioned, with the latter being a slightlydelic rifferama, and the former covering a bit more predictable power-pop section.
While waiting for the long player to come, I think it's pretty safe to "get your head on" this, and then we'll see if the headaches will come.
[Released by HQMusic 2005]