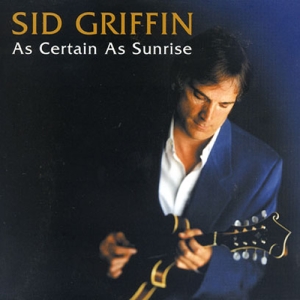 Hailed as "Uncut magazine's Alt-country album of the month", Sid Griffin's long awaited follow up to his '97 solo debut, offers an intimate audio run through his life.
As with The Long Ryders' paisley underground, through The Coal Porters' country ways, alternative or not, this is American legacy at its prime, with an occasional sneak towards the other side of the ocean, just to make things universal. Still, even if the opening The Last Kentucky Waltz was the only song on the album, the above mentioned award wouldn't be far from the truth.
Along with other mostly acoustic folk janglers, such as Lost In This World Without You or Alibi Bye, it's a perfect meeting point of Twin Engine-powered Gene Clark-ish moods, adding just enough harmonies to show that he's still as aware of the pre-Sweetheart Byrds, as much as the post-ones.
The slightlydelic pair of Evidence and Where Bluebirds Fly sound kinda like Young-through-Weller, with the former also distantly recalling the vibe of Dan Hicks' I Scare Myself, while the traditional American folk sound of the kinda self explanatory Tell Me You Still Sing seems slightly reminiscent of Where Have All The Flowers Gone.
As for the covers section, interestingly enough, there's a more traditional re-working of Sid's Western Electric tune Faithless Disciple, the acoustic 12-string-laden Mersey ballad You Tore Me Down, originally by The Flamin' Groovies, another re-arrangement of the Nazim Hikmet favourite I Come And Stand At Every Door.
And as one of the highlights, continuing the tradition of presenting an unreleased tune by some of the genre's classics (Gene Clark on the Western Electric album, Phil Ochs on the debut solo album), here we get Doug Sahm's Just Let Her Go (featuring the guesting "face" of Ian McLagan), that is sure to make the author smile between some of the jam sessions with Buddy Holly and Bob Wills, somewhere up above.
As the press release says regarding it being "the album of the month" … hell yes!
[Released by Prima 2005]