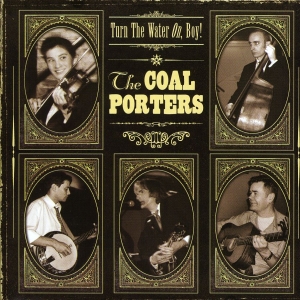 Comparing the works of The Long Ryders and the The Coal Porters might be quite a tricky task for those not in the know. However, being aware of Sid Griffin's background, as well as his research work throughout the years, the fact that the Ryders' own Final Wild Son may sound as a genre defining piece of bluegrass as well, comes as a pretty natural one, as heard at the very opening of this album.
On the other hand, in spite of being one of the 'Porters' originals, Adam & Evil is sure to take you on a pretty similar ryde. Another one of Sid's own contributions contained herewith, digs even deeper into the very heart of Americana, being more than obvious as soon as you read the title of Mr. Guthrie (also featuring Sid's mandolin teacher Chris Hillman himself), which is a tribute to an extent that it might've been written by Woody himself.
Fellow Western Electrician, Pat McGarvey (not a Coal Porter himself this time around), provides a couple of great tracks as well, such as the harmony fueled Here In The Dock, or the imaginary bluegrass Chuck Berry cover called The Sound Of Life. Another one is Behind My Eyes, sung by the band's fiddle player Gemma White, having a kind of a Scottish charm about it, by way of a female rendition of a Daniel Wyle or Ally Kerr tune.
Still, my own pick from the album is the Plonk-ing Faces-like country-folk of A Light From The Mountains, co-written by Griffin and McGarvey, along with the cover of Gene Clark's Silver Raven, being as close to an ultimate baroque-folk formula as possible. Who would've ever thought that "the world's first Alt-bluegrass band" will come from the heart of England?!
[Released by Prima Records 2008]