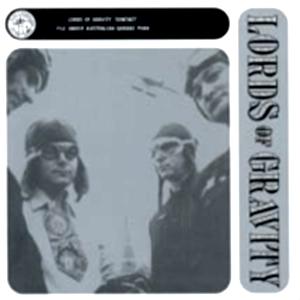 There's really not much more to add to the description on the very cover of the album, informing you that this should be "filed under Australian garage punk", and it's delivered by the cream of the crop, including members of Hands of Time, The Stoneage Hearts and the like.
To give an even clearer picture of what they consider the above mentioned genre to be made of, they cover two of the topper most classics, Peter & the Silhouettes' Claudette Jones and The Atlantics' Come On … not that their own stuff is any less classic.
They kick it off with a "mannish" piece of "pretty" freaked out r'n'beat called Lose My Mind, followed by the Kinky garage barrage of Where You Gonna Run, and of course, the mid sixteez punk swagger is where they remain all throughout the "contact", be it the Farfi-sized romp of Make Up Your Mind and Save The Nation, the scary monster-time fuzz 'n'buzz of Funnel Web and Honey, or the Britsounding freakbeat of Forbidden Fruit.
While still remaining within the initial boundaries, they also throw in the occasional extra jangle, resulting either like the "chocolate" flavoured No Sunshine or the Them-ish Cheating Kind.
As the old cliché goes, if you can afford only one Vox-y piece of garage revival this year, this is the one!
[Released by Off the Hip 2005]