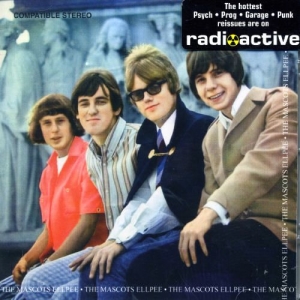 After their debut album, where they were mostly sticking to the early Beatle-ish Mersey formula, perfecting it with Words Enough To Tell You, by the time of their '66 sophomore longplaying release, The Mascots were heading, along with the times, towards a bit more adventurous sounds, just occasionally retaining The Beatles influence in the best possible way, as heard in Knickerbocking power-pop of I Won't Let You Down or the "revolving" Lennonism of This Time, Girl.
Along with these, other highlights include the opening The Winner, which is exactly that, in a fuzzed out freaky way of Creation, along with the groovy bass pumping, worthy of the Ox or early Ace Kefford, which graces most of the album's faster tracks, including another fuzzy stomper with Hollie-harmonization called I Close Your Eyes, and there's also Nobody Crying which sees them out-Rolling the 'Stones themselves at their own mid'60s pop thing.
At the softer side of things, there's quite a few on offer too, ranging from the classic Merseybeat balladery of Did You Ever Think, the folky popsike of That's You and the Brummel-ish pair of I Want To Live or A Different Mind, the seemingly mod inspired ballad This Proud Crowd, or Everyway I Think Of You, desperate for Spectorisation, and I Don't Like You which is kinda like Syd-through-Hollies.
Lines from the press release such as "bigger than Abba" or "the Swedish Beatles" might seem a bit overblown, but to any mid'60 beat aficionado, they're actually more than accurate.
[Released by Radioactive 2005]