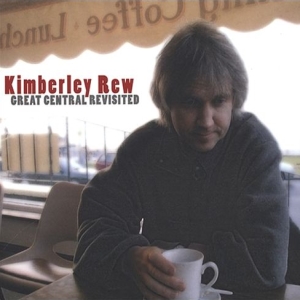 Kimberley Rew's long awaited second solo album resumes pretty much everything he has done with the Soft Boys or Katrina & The Waves, be it the post-folk-rock Byrdsy jangle of the opening Life Itself, or the infectious, happy-go-lucky-bluesy melody of Seven Days.
Of course, there's also plenty of reasons that will make you look forward to hearing his next release which, hopefully, won't take him this long.
Considering the two already mentioned tracks, and also the Nick Lowe-ing Eddie Cochran-tribute EC Blues, or the closing We Will Swim Together, sounding as if "prescribed" by Dr. John himself, I wouldn't generally agree with the "quintessential-Britishness" label stuck on the front cover, but what I do consider quintessential, is the power-pop sound of English Road that could've made it BIG as either an Abba or Status Quo single (which is me "just supposin' ") and there's also the title song, where you can clearly hear him "squeezing" out another coulda-been-a-monster-hit.
Here and there, the upbeat vibe is interrupted with a coupla slower ones, including the Bowie-like Screaming Lord Sutch-tribute, about opening for him in 1973, the Stones-y Heart Of Things, an acapella-sung olde English folk chant, named Purple And Orange Stripes and the Lou Reed-ing of Sick Of Hearing About Your Drugs, both featuring Rew's former/present bandmate Robyn Hitchcock.
Definitely one of THE come-backs, and it was more than worth the long wait!
[Released by Bongo Beat 2002]