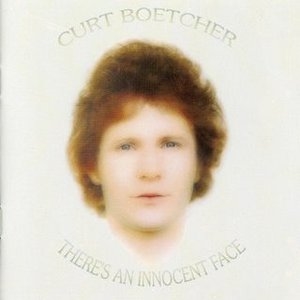 Moving on from all the '60s Ballroom and Millennium affiliated material that Sundazed and Rev-ola have been dishing out, this record was originally released in 1973 by Elektra.
The work primarily of Boettcher (who knows why artists do the things they do: some numerologist told him to change the spelling of his name) and a gentleman named Web Burrell.
Only two songs were actually written by the principals — the lead off number, I Love You More Each Day, and that was in conjunction with an obscure singer-songwriter named Don Gere, who contributed four other songs on his own, and Love You Yes I Do done with one J. Netkin, who has one other separate offering included. There are no bonus tracks or things, just the album.
It is a lovely record. It is sweet, innocent, playful, concise (eleven cuts in 32 ½ minutes) and always euphonious. It is meticulously crafted, having taken two years to complete. The sound is crisp and clear with a rootsy, quasi-L.A. Country-Rock tinting and mucho harmonies.
The aforementioned I Love You More Each Day wouldn't feel out of place on the first Eagles' album, except for the tubas and dissonant orchestration. Second number, Such A Lady, could almost pass for a current day Teenage Fanclub recording, though it comes with slightly more twangy guitar and pedal steel than those Scots are use to.
The also aforementioned, jaunty, acoustic oriented She'll Stay With You has a passing similarity to Creedence's Down On The Corner, and then with the greatest of ease slips into a bit of Doo-wop, including quotes from Why Do Fools Fall In Love and The Book Of Love for its outro — all in under two-and-a-half minutes.
Bobby California, a funky, gentle satire that includes overdubbing of crowd noises taken from some Doors concert recording, is just waiting for that inevitable Redd Kross reunion. The Choice Is Yours is an engaging, melancholy toned, pop tune carried by firm, propulsive beats and perversely augmented with some Jan & Dean-like backing harmonies smack in the middle.
Malachi Star, co-written by Waddy Wachtel, is another delightful pop nugget. The falsetto vocal in the chorus, which harkens back to Boettcher's former client Tommy Roe, is the key to it. I've Been Wrong is a bare ballad — mostly just acoustic guitars and vocals, with echo — sublimely plaintive.
This record is truly an overlooked gem.
[Released by Sundazed 2002]