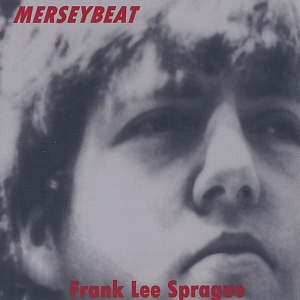 Rarely does an album title get more appropriate than this one. If the usual mid '60s sounds coming from the shores of the Mersey River are what you'd call your own cup of tea, than you can make no mistake with this one.
This is probably the best and the purest Merseybeat album ever since The Spongetones' Beat Music, and it comes right out of Texas of all places, making the circle full, if you know what I mean.
Besides the actual greatness of the songs themselves, the other thing that might keep you amused while listening to this album, is the so called "spot the reference" game, which is impossible to avoid, leading you through all the different styles explored by the early Beatles, from the beat-laden stompers in the vein of You Can't Do That/ I Call Your Name (My Luck Is Bound To Change).
Through the pure pop stylings of Alone With Her Memory that is sure to "please please" anyone, and '64-Macca-like ballads such as So Far From My Heart or Without You, I Do, to the kind of a moodier Brummel-ish folky stuff like Like The Break Of Day.
And some rootsy rock'n'roll like Nineteen, about a girl that he "saw standing there" or Our Love Is Real which will definitely make you "shout"! … while the opening You're Different proves that besides his classic Merseybeat, Frank also has a "knack" for a subtle (still Mersey-inspired of course) power-pop vibe.
Another reference that instantly comes to mind, might be The Rutles minus goofiness and post Hard Day's Night-inspired stuff.
[Released by Wichita Falls 2005]