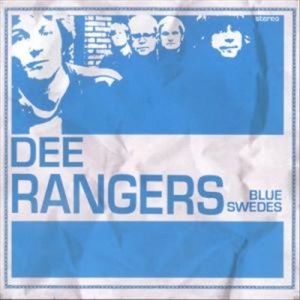 After sharing their Five Spanish Minutes (reviewed elsewhere on these pages) with us some two years ago, it seems that however short it might've been, their time spent in Circo Perotti Studios in Gijón, with Jorge Explosion twiddling the knobs, has left an obvious impression on Dee Rangers.
Sounding pretty much as if it might've come from the same sessions, here's another set of de(e)ranged, hip-shakin' garage-punk missiles launched right into the middle of the target of where the action is. The usual "creepy" Kinky power-chord garage barage is "strolling" all over the record (Bring It On, El Cobrador, Turn Your Radio Off, Gone For Good, It's Not Right), sometimes making you suspect that these are being written jointly with their contemporary Swedish soulmates, The Maharajas, and then randomly shared on each band's album.
After getting tired of your ecstatic air-guitar action, it's time for you to move on to the dancefloor, along with the a couple of stompers such as the blue-eyed soulful For Your Love sounding like The MGs being backed by some screaming white-boy Otis-wannabe, or Endless Conversations, which isn't too unlike the Faces' You're So Rude on speed, and the r'n'b driven Merseybeat of Come On Dance With Me, before you chill out with one of "them" just as soulful ballads, How Can You Know?.
Adding quite a few rhythms to their "blue"'s as well, these Swedes seem as if their role in dee-ranging this year's list of dee albums according to POPISM, will be a pretty significant one.
[Released by Screaming Apple 2007]