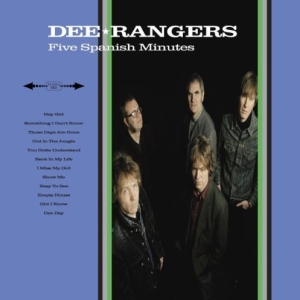 Classic Swedish garage-beat revival in the vein of The Creeps, The Strollers or The Maharajas, recording sessions with Don Craine of the 'Sect at Toe Rag, as well as an English member in the shape of the Solaflare Parsley the Lion, Farfi-sizing the overall sound, are all references that might be good enough for any cuban-heeled, mop-topped hipster, with his mind stuck somewhere between 1965 and 1967.
However, putting aside all of the above, the music itself should get you just as excited, as proven right from the very opening Kinky garage-barrage of You Gotta Understand, which is a formula they use quite often throughout the album, as also heard in Back In My Life or the even punchier Hey Girl.
They get slightlydelic through the Eastern-tinged garage-punk of Out In The Jungle, the closer Dee Day is a Them-inspired ballad, while Something I Don't Know is funky little piece of booga(b)loo-eyed soul, and to these ears, they sound the best with the Strolling-Maharajas-soundalike beat stompers such as Those Days Are Gone, Girl I Know or I Miss My Girl with it's guitar line well worth your "money".
With three albums and a whole bunch of singles/EPs under their belt, it's about time for the Dee-Rangers' "five wherever-minutes".
[Released by Screaming Apple 2005]