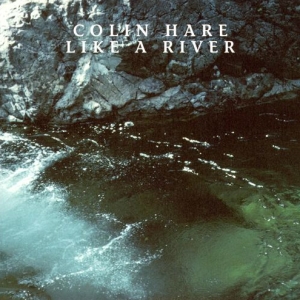 With the brand new re-release of March Hare (see review elsewhere on these pages), this brand new solo album, as well the long awaited Honeybus' Recital "re-release" scheduled sometime during the following year, 2005 seems quite busy from the perspective of an ex-Honeybus "rider", and he's still flowing "like a river" through what he's always done the best.
The opening McCartney'-ish popsike Rising Tide Of Love, is followed by a pair of Dylan-impersonations, with Teach 'Em being the usual mid'60s folky fare, under the "Nashville skyline", while Civilisation Progressive Blues is the more updated one.
Life's Dream is another one showing the country-ways, while Waiting and Heart Music are harmony-soaked folky ballads, but of course, the best ones are those that are sure to take you on a 'bus ride, such as the kinda-Zombified melody of Other Half Of My Heart, the baroque-pop stylings of Beyond The Vale, as well as the epic title song.
As a special bonus, there's one of Colin's two contributions to the above mentioned Recital sessions, the previously unreleased She's A Lady, containing every single ingredient of a Honeybus classic that never was.
The only thing that I'd rather change, are the synthetic drums, but then again, who I am to argue … after all this IS Colin Hare, so all is forgiven!
[Released by Runfast 2005]