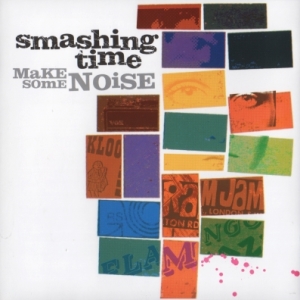 Having a band name and an album title like this, should be suggestive enough for any self esteemed MODernist, and if you're among those who actually consider Mod a contemporary subculture, rooted in the sixties but having a life of it's own these days, then you're in for a "smashing time", because these guys deliver the goods all right!
The sixties influence is all over the place for sure, but the production doesn't allow this to be considered a retro thing by no means. Right from the very opening with Picking Up The Pieces, they show where they are coming from, reminding of some of Weller's horny Jam-sessions, with The Barracuda, Robin Wills, providing the 12-stringed, jangly dimension.
Other highlights include Is It Her, a cool flute-laden, Zombiefied jazzy popsike, the folk-rocking, harp-driven, mid'60s-inspired Peggy, recalling some of the '80s soulmates, and there's also London Swings, an upbeat, horn-section-powered p(f)unky little tune about the swinging city, as well as some updated garagey rifferama of Circles.
One Of Those Days is described by the band themselves as "Syd Barrett going bonkers in the garden", which it might be, but only if he'd had a full-on soul backing, complete with the Memphis Horns, while the closing Sammy Bostik, supposedly almost featured both Eddie Phillips and Steve Cradock, which would've made a cool congregation of three generations of mods, through an otherwise cool organ-ized r'n'b tune with some "smashing" pop artistic cacophony in the middle eight.
Contributing to the variety of sounds, there's also an interesting pair of covers, with Substitute, being a powered up take on the discoid '70s hit by Clout, and the other one is Neil Diamond's Thank The Lord For The Night Time, which could've made a pretty decent Monkee-business.
[Released by 2 Heads 2005]