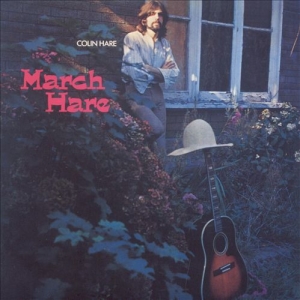 Though much more Americanized through it's audible influences, being recorded/released almost simultaneously with it, this is a conceptual companion release of fellow Honybus rider, Pete Dello's '71 album Into Your Ears (also just re-issued by Hanky Panky).
Right from the very beginning, Colin makes it clear that, unlike in the case of his former band mate, this isn't a Honeybus album in all but name.
The opener Get Up The Road, as well as Cowboy Joe Saga (obviously), both provide some pure country good times, which is something that he's returning to quite a few times throughout the album, in a bit more sophisticated way though, as heard in Bloodshot Eyes, clearly depicting Dylan, while cruising all over the Nashville Skyline.
To My Maker takes it few years backwards, to Bob's mid'60s period, recalling some of his most melodic moments, with an extra harmony or two thrown in, while Underground Girl goes even further, to the early folky beatnik daze.
For Where Have You Been is the rawkiest Colin ever got, combining the usual folky harmonies with the American Woman riffing, Find Me is kinda like a soulful Macca ballad, Alice is a piece of quirky Kinky pop, and New Day is an "Incredibly" Brit folk-inspired tune.
The closest he gets to the recognisable Honeybus sound, is on the first of the pre-album single sides, Grannie Grannie (backed with another piece of Dylanized protest folk Fighting For Peace), and on his post-album only-Warners '72 single coupling Didn't I Tell You / Seek Not In The Wide World, which you all get as a bonus on this definitive of "marches".
[Released by Hanky Panky Records 2005]