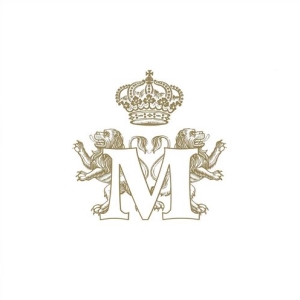 Being even less in accordance with their own claim that they're "not concerned with the image" than on their Get Hip debut Bring On The Sweetlife two years ago (reviewed elsewhere on these pages), The Mainliners' sophomore long-playing effort comes in an even glossier, white'n'gold package, which does no justice to the actual sound, but sure DOES to the fact that they're more than capable of not only jumping aboard, but actually driving the (almost) mainstream mid'60s garage-punk revival bandwagon.
Another indication for fans of the Swedish school-of-cool, might be that not only they fit alongside The Maharajas' records in any collection because of the music itself, but if you're a geeky collector type (like myself), they fall into the exact same place alphabetically as well. In spite of the sound seeming just a bit more polished, it's still the same old "sweetlife that they're bringing".
Once again, amongst other things, they offer their own standpoint of what the 'Stones should've sounded like these days, so that they can still be as fun as they used to be quite a while ago (Olivia, Round Five).
As already mentioned above, there's also a couple of mid'60s garage rave-ups, put into the moderndaze context, with Gouldman-nered melodies used as a sweetener in Is This Satisfying, and with powered-up Seeds being sown all over Running The Streets, as well as a couple of "them" beat ballads such as Bourbon & Ice and Northern Soul, with the latter also throwing in some … well, Northern Soul flavour, of course.
Saint's March In Sunrise is a stripped down, Hammond-laden piece of blues at it's most soulful and yet another slow one, being just a "stone" throw away, delivered not too unlike the "Mosley Shoals" period Ocean Colour Scene, is A Secondary Truth, while the heaviest they get, is by way of Faces-through-Black-Crowes, or even AC/DC-through-Jet, as heard in Good Storm.
Bursting with attitude, and what's more, a whole bunch of smashing tunes, as the press release suggests, The Mainliners are here to stay!
[Released by Crusher 2007]