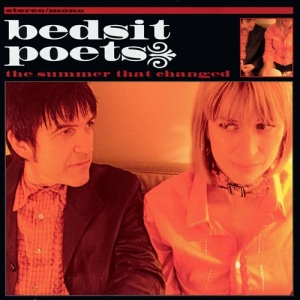 I can't really hear "the melodies that made Roger McGuinn love the sounds of England in 1964" as quoted in the press-release, except maybe in distant traces, but I do hear some other melodies and sounds that make you love the softish folky sounds of different kinds, mostly originating from the latter part of the sixties and both sides of the Atlantic.
The opening February Kisses finds the female half of the duo, Amanda Thorpe, doing a "Faithful" impersonation of Dylan (occasionally reminiscent of his Sara), in Simple Twist Of Emotion, she's joined by her partner Edward Rogers (see the review of his solo album elsewhere on these pages) for some country-ish West Coast harmonizing, Little Boy is where Amanda changes her disguise for a Nico-fronting-the-Velvets-character, while the cool bluesy closer Let It Rain shows that they can get just as soulful.
Besides the overall laid-back mood, there's also a couple of electrified folk rocking moments, such as the jangly Reach For The Sky, or Far From You, which is an upbeat 'mid'60s inspired piece of pop, by way of a BMX Bandits ride.
Oh, and being named by Colin Blunstone, might be a reference as good as any.
[Released by Bongo Beat 2005]