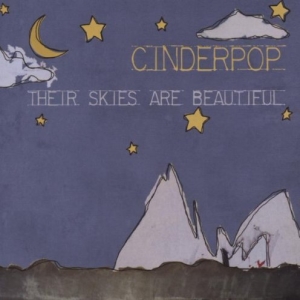 Being hailed as "the next Vancouver band that might emerge internationally", and described as "60s flavoured pop like The Zombies meet The Left Banke with a touch of XTC", might be a pretty hard task to follow, which they don't throughout the whole of the album of course, but they sure do come pretty close a couple of times.
The highlights include Noon Star, a beautiful piece of pop quirkiness, and also the only obviously XTC-een one, Dear Miss Bliss, which secures their own psychedelicate entry into the Zombies "odessey", and there's Mishapen, offering some West Coast-ish "cosmic rough" harmonizing.
Generally speaking, I can see the late'80s/early'90s British indie pop fans drooling over this, and rightfully so, as evidenced by the shoegazing opener Bastian Cooper, or the pair of Exquisite Day and Midnight, both sharing some more of the Zombie-fied feel, as well as an additional touch of Ken Stringfellow, who you might consider an intruder in the overall Britishness, but then again, you might want to re-think after you hear the classic Frosting-era Posies sound of Comes In Threes.
So, not really The Zombies or The Left Banke in disguise, but if you're a fan of what they call "the thinking men's pop", I'm sure your skies can be just as beautiful as theirs, after a couple of listens.
[Released by Bongo Beat 2005]