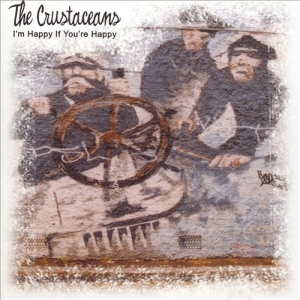 Reading about the cult status of their series of self released EPs, I kinda expected a bit more. Still, if you're looking for catchy pop songs, with well-crafted vocal harmonies, you shouldn't be disappointed with this one.
What they're the best at, are the semi-acoustic Belle & Sebastian-like folky pop tunes such as Summer Heat or Out Of The Library And Into The Street, while they're just as capable of delivering some just as gentle country breezed Americana, as heard in What I Miss Most and Winter In Hawaii, and sometimes, they opt for a cool combination of the two, as in The Heavy Metal Temptress.
With Caribou and Tumbledog they reach the complete opposite, crunching out some Weezer-ish melodic noise, and it's the quirky little fuzzy riffin' of Dexy's Midnight Questions which I'd chose as my personal fave.
So, even though you might not be jumpin' for joy, I'm sure you'd be more than happy to enjoy some of the Crustaceans' happiness.
[Released by Pop Boomerang 2005]