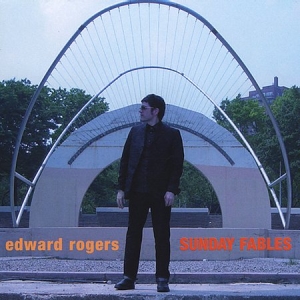 Having a pair of Zombies and The Church guitarist guesting on an album, must be more than enough a reason for a pop fan to get interested. If it also happens to be an incredible set of tunes, which is the case here, then it should be a real treat.
Another one of the fine New York pop-troubadours, Edward Rogers teamed up with the soulmate, George Usher, delivering a palette of sounds ranging from orchestral chamber pop eclecticism, as heard in Make It Go Away (featuring the back-up vocals of Rod Argent and Colin Bluntstone).
Or the Macca-through-Neil Finn ballad Crushed By The Inside, through contemporary sounding mid'60s jangly beat exotica of It Was Love (So It Couldn't Last), Building Winter, In The Garden Of Who You Were and Innocent Times.
To the late'60s popsike workouts like the opening Who Knew The World Would End? and All Your Kingdom, both featuring guitar lines of "reverend" Marty Wilson-Piper of The Church.
Praised by the likes Roger McGuinn and Ric Menck, this one is sure to fulfill your whole week fables, instead of just Sunday.
[Released by Not Lame 2004]