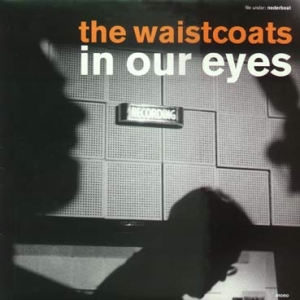 There's a review of this album in some of the "big" mags (Uncut, Q or something …) where The Waistcoats are being called the next Hives ?!?!?!
Now don't get me wrong, cuz I really do have respect for what The Hives are doing, but they have to play at least ten more years, record a coupla more albums, and what's most important, they have to listen to TONS of sixties garage punk and then, they'll just maybe get closer to The Waistcoats' sound … and not to mention the SONGS.
Another important thing is the place where you do the recording and who's behind the desk. In this case, the most ideal combination had been chosen, Liam Watson's Toe Rag studio. Adding the facts that the album is recorded in mono and that it comes in the vinyl format, the final result comes as an ultimate sixties revival experience.
Of course, there are plenty of references in their sound, which makes the listening even more interesting while discovering where does the inspiration come from.
The album opens with a "scary" tune called Stand In Line that'll create "nightmares" in your mynds, and it's followed with Until I Find Her, possibly about one "black hearted woman", showing the band's moody side.
There's also a couple of perfect Mersey flavoured beat-pop pieces to cheer you up a bit, and they're called Into My Eyes, purposely I suppose, cuz it's opening will make you expect The Eyes' Please Don't Cry, and the other one is I'll Come Back, which also "comes back" as an instrumental jazzy-piano based closer, kinda like the Manfreds did on their early b-sides.
Girl Of Mine is classic garage punk with it's guitar riff "goin' round in circles", What You See gets an early Who-ish treatment with some pop-artsy guitar flashes, You're The One continues in the similar MODern r'n'beat way, as well as the Birdsy (NOT "y"!) freakbeat Be My Doll.
There's been some rumors lately about Supergrass also recording in Toe Rag (!?!), which is a good thing of course, because after hearing a record like this, it comes as natural for a band with obvious vintage influences to want a proper sound too.
[Released by Larsen 2002]