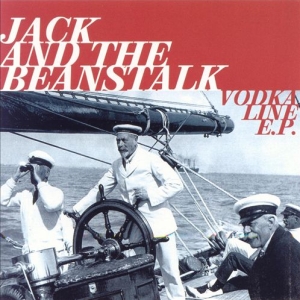 In order to cross the time gap between two long-playing releases, the Australian cowboys, lead by the now-Swedish sheriff Joe Algeri, return with another excellent item, gathering every audio aspect from their past, present and future.
The "chiltones" of the power-pop essence are represented by the title track and Mr.Cynic, the future genre-classic and formerly available on one of the Bucketful of Brains comps, now getting the deserved official release.
My personal fave, She Does The Handclaps, starts with a McGuinnious jangle intro, leading into the lyrical punk-concept delivered with a hi-class pop/vocal sophistication, and to justify the previous album title, we get the post-Byrd Gene-tics called Bleed and the extra-guitaruled step into Hazelwood's Boots
As a bonus, we also get a set of acoustic Jack-lassics, just to remind us how great they were before this release too.
[Released by Rhythm Barrel 2002]