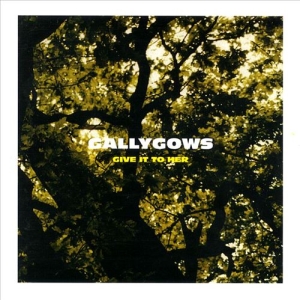 Coming from the melody-infected Spain, Gallygows release their second album, spreading the infection all over the world with their irresistible, harmony drenched pop.
Originally on Houston Party records, the CD is available all over Europe, in Japan and now in America thanks to the unmistakable choices of Rainbow Quartz, so you just can't miss it!
Generally, it's about an outstanding pop sophistication, all wrapped up beautifully by the hands of Jon Auer, who's also kind enough to lend his multi-instrumental abilities, as well as some of his vocal harmonies.
It opens with the "magical mystery sound" of Tone Generator, to be continued with chockfull of lyrical Beatly references, while expressing their "wannabee dreams" in Live At Budokan, and the sound still doesn't get too far from the concept.
There are plenty of places where Gallygows will remind you of the dreamy, lush sounding audio-creations of L.A.'s pop wizard, Rick Gallego, like Burning At The Stake or All About You, which is almost like Cloud Eleven covering The Smiths, and the Britsounding Slow Emotional Replay is made of an American take (The Posies at their most gentle) on a song by another Spanish band, Le Mans.
There's also a pair of tunes featuring a guest female vocalist, moving them towards the sound of The Sundays and the like, before they start the big balladry segment starting with Things I'll Never Tell You, that will definitely remind you of "something", and then turn into the repetitive 'Fanclub-like (big) star collecting. Another one worth a special notice is the "wonderful" Smile-intimacy of Senseless.
So … if you're looking for a Britsounding Spanish band, produced by an American guy, look no further … this is a universal thing!
[Released by Rainbow Quartz 2001]