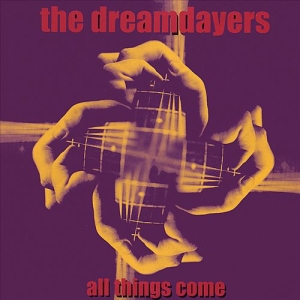 Why do I love this album so much?
Well, maybe because if I were to have a band, this would be the kind of record that I'd be so proud of having made. Or maybe because bandleader Zelko Rezo's heartfelt songs get to me in a way that only a few other precious writers can do.
Or is it because every time that I put this CD on I can't help but get up, sing along and do some nifty air guitar while my spirits get higher? Oh, I could tell you a hundred (personal) reasons, but I can't fool you with so much of my personal moaning.
'Cause you know that when it comes to talking about the finest pop/rock you just have to get down to the songs and the delivery. And you just can't get enough of it with this album.
The Dreamdayers are from Sydney, Australia, and they had this -their debut album- in the can before actually playing a gig!
The sound is crisp and tight, courtesy of Wayne Connolly – of Knievel and Welcome Mat fame, and also producer of other Aussie acts such as You Am I, Underground Lovers or Died Pretty-, and believe me it can't get any better than this.
So if you're out looking for a record to buy, just check this one out and you won't be disappointed. You'll be left wanting more (and more).
[Released by Hey, What's That Sound? 2001]