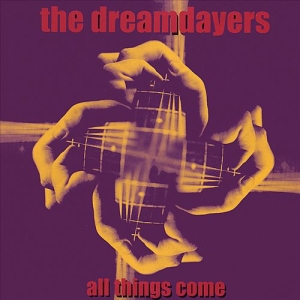 Most of the bands reviewed on these pages and coming from down-under, seem to fit that garagey power-pop formula.
Well, here's one that doesn't really sound so un-familiar, but I can hardly remember a band, reminding so much of the pure-pop jangle of The Someloves or the early Poises and R.E.M.
The opening track Rescue Me sets the general mood, also adding some of the "teenage" melodic irresistibility, to be followed with the Signs of Evan Dando's brightest moments, from the Ray/Feel period.
Speaking of the mentioned jangly innocence, The Hardest Word would fit well in the R.E.M.'s pre-Warners days, while Bury Me and Hold On recalls the days when Stringfellow and Auer were much more into the Hollies than Big Star (though it IS a tin line really) and yet, there is a certain dose of power added to the pop after all, like in Elizabeth Smiles.
The thing is, I can hardly believe that a record with such a strong commercial appeal is still without some of the big labels' deal. Let's hope that soon there'll be not much of you asking the question from the record's label, after hearing this band.
[Released by Hey, What's That Sound? 2001]